Hi there! Anisha here from SASSY Creations, with a little hack/mashup! I made my kids' Quadra Jackets out of PUL to be rain jackets, and since they all wear glasses, I decided I wanted to add a brim to keep their glasses drip-free. Luckily enough, the Goober Pea Designs Snuggle Bunny Poncho pattern has a brim included, so that takes all the guesswork out of it! I'll show you how I did it on my son's size 6 Quadra Jacket. ❤️
So first off, print just the Brim pattern piece from the Snuggle Bunny pattern (pages 74 & 75) in the same size as your Quadra Jacket; in my case, size 6. Cut out 2 pieces for the brim, and one of a fairly stable iron-on stabilizer minus the 3/8" seam allowance to minimize bulk around the seam.
Fuse the stabilizer to what will be the bottom of your brim. Place the two brim pieces right sides together and sew along the outer curved edge. Trim and notch the seam allowance at the curves, or just trim the seam allowance with pinking scissors. Turn the brim right side out and topstitch either just around the outer edge, or, like I did, a few times at even intervals along the brim (granted, I eyeballed mine 😄).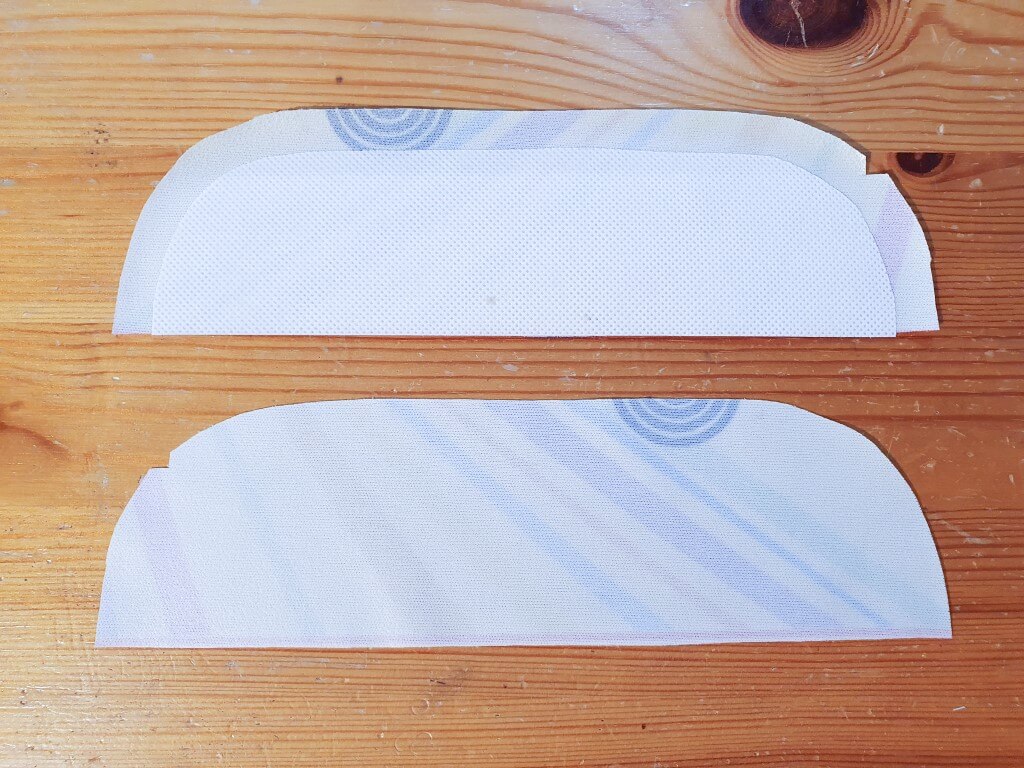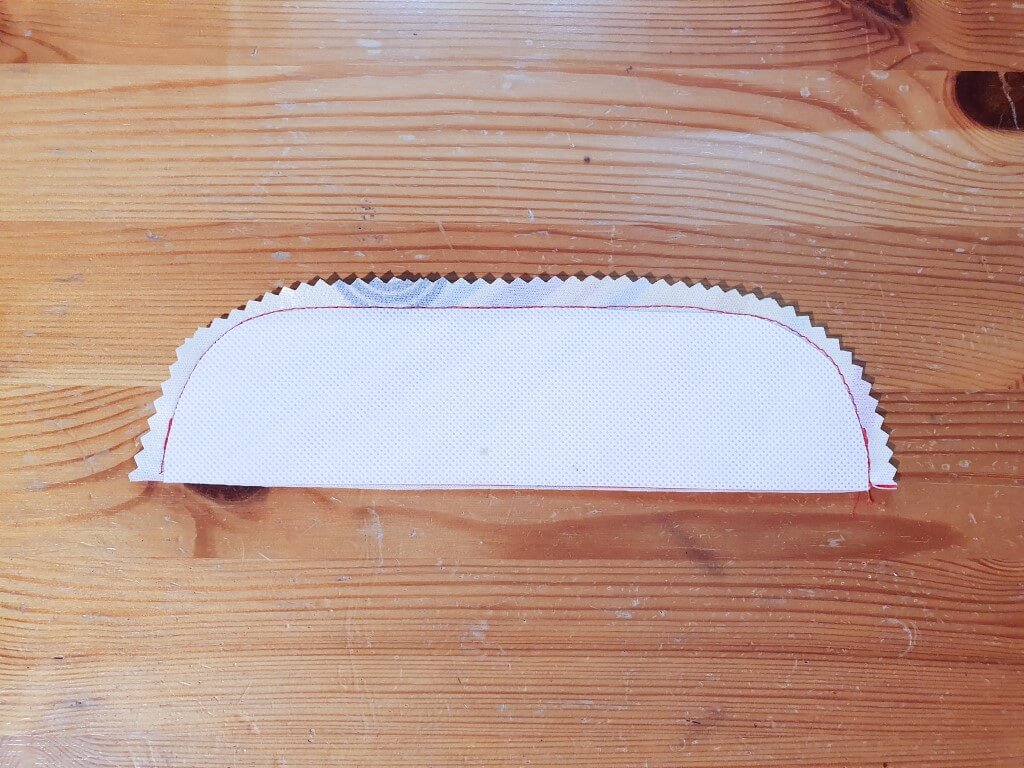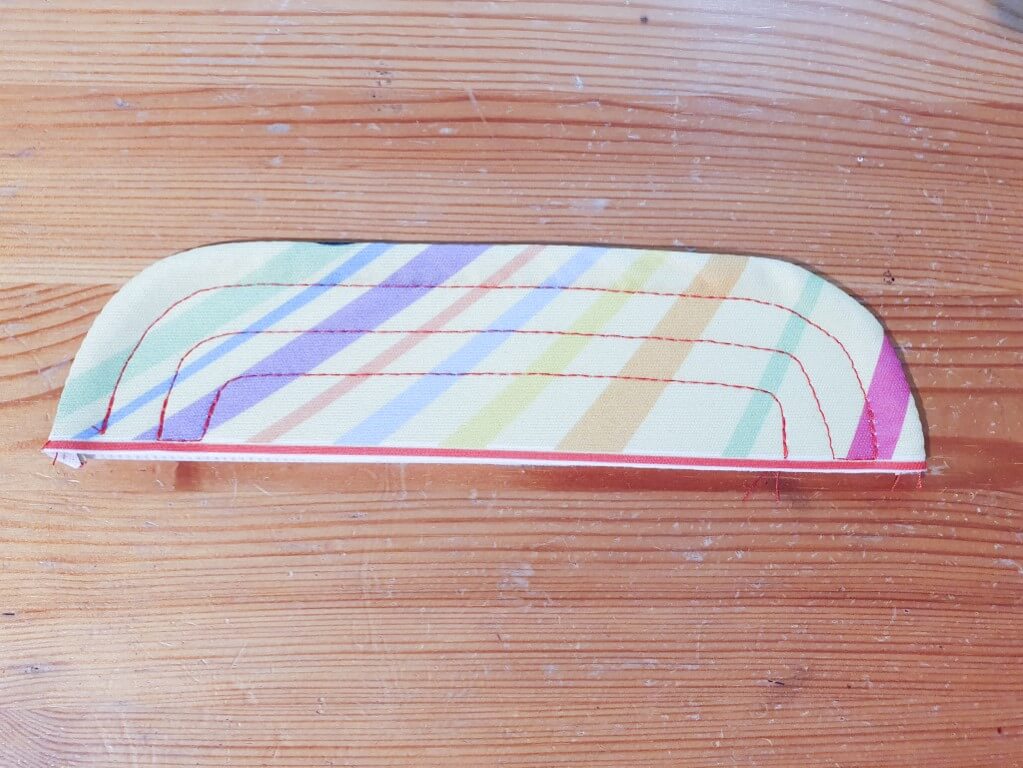 If you haven't already, follow the Quadra Jacket tutorial for assembly up to and including page 23 now. Take your assembled main hood piece and mark your center front on the hood and the brim. Place your brim onto the main hood with right sides facing, lining up the centers. Baste in place inside the seam allowance.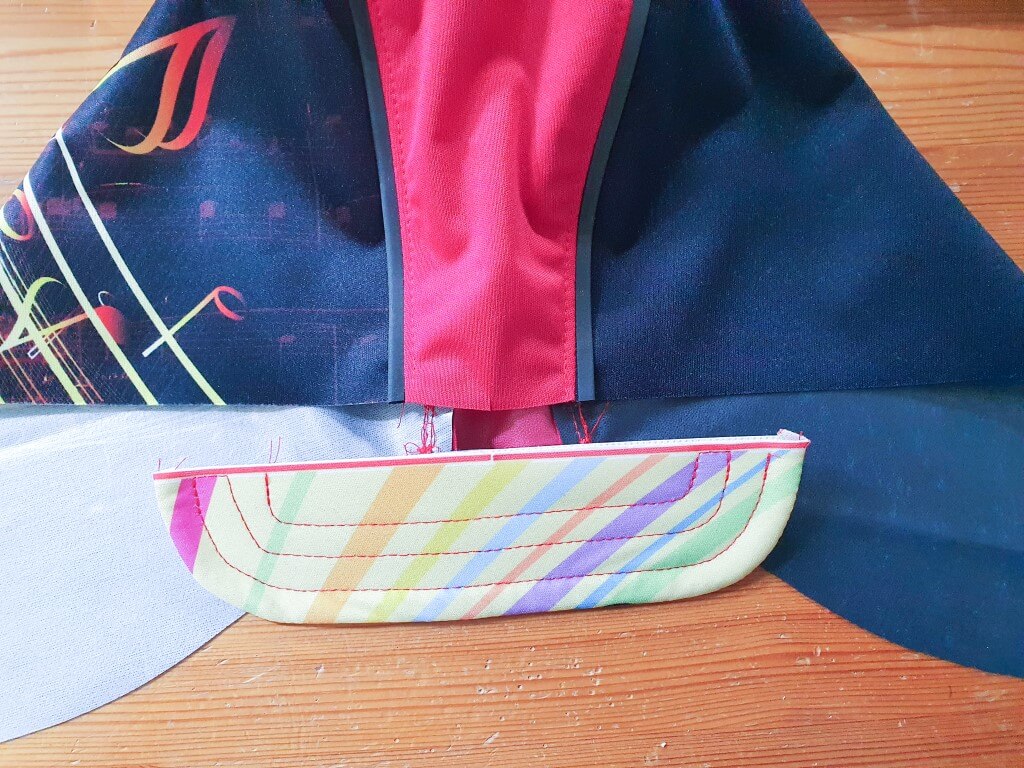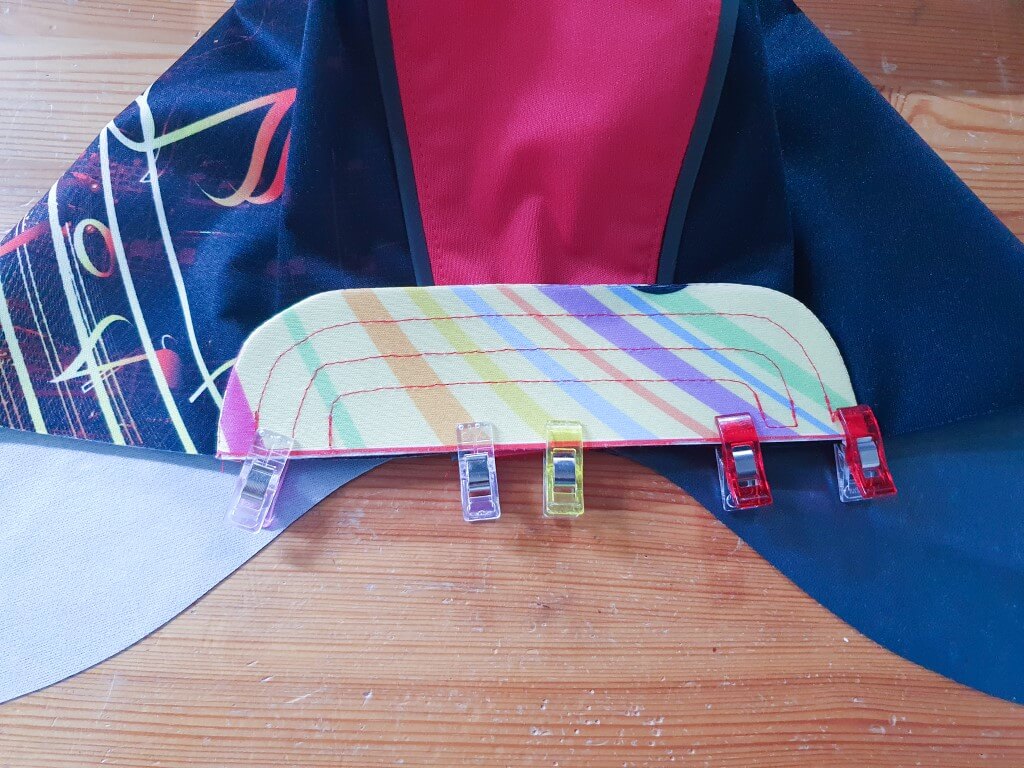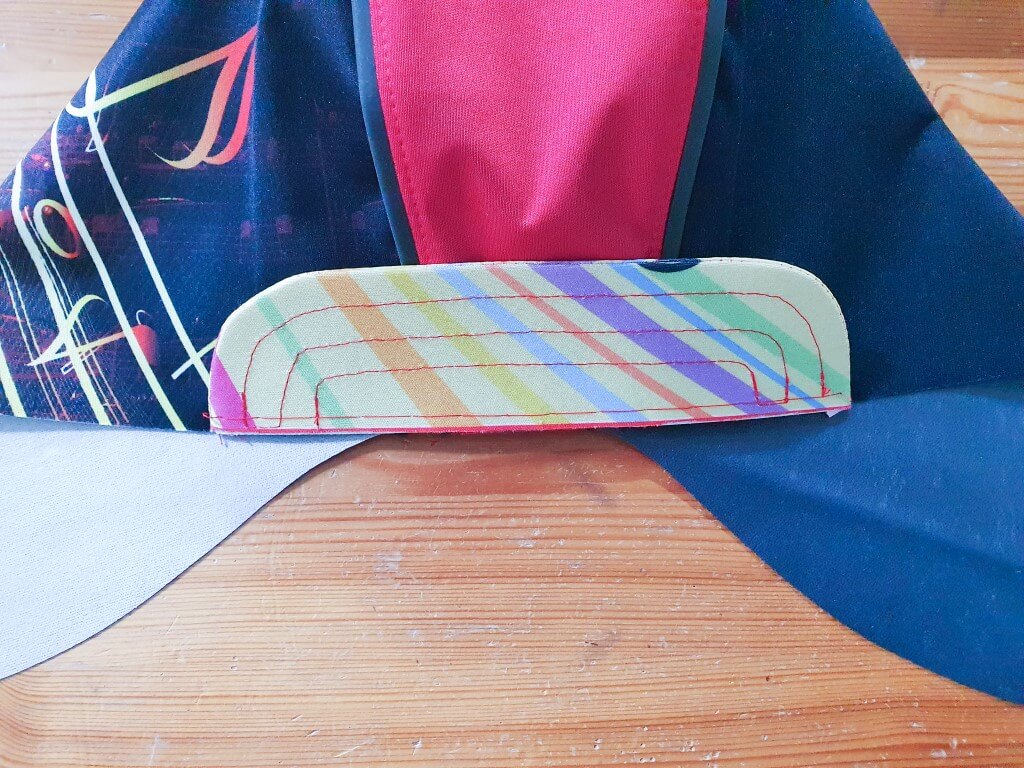 If you are doing a hood/collar combo, you can now add your facing or lining to the hood - but only if you're doing the combo! Sandwich the brim between the main hood and the lining/facing and continue assembly as described on page 24 in the tutorial.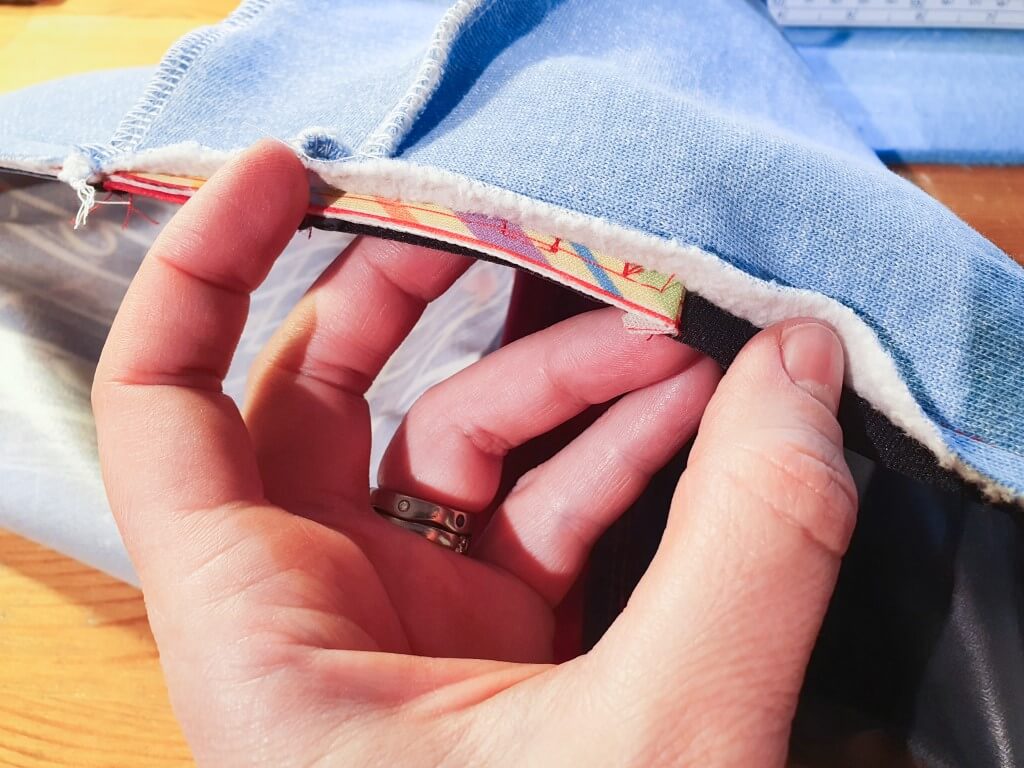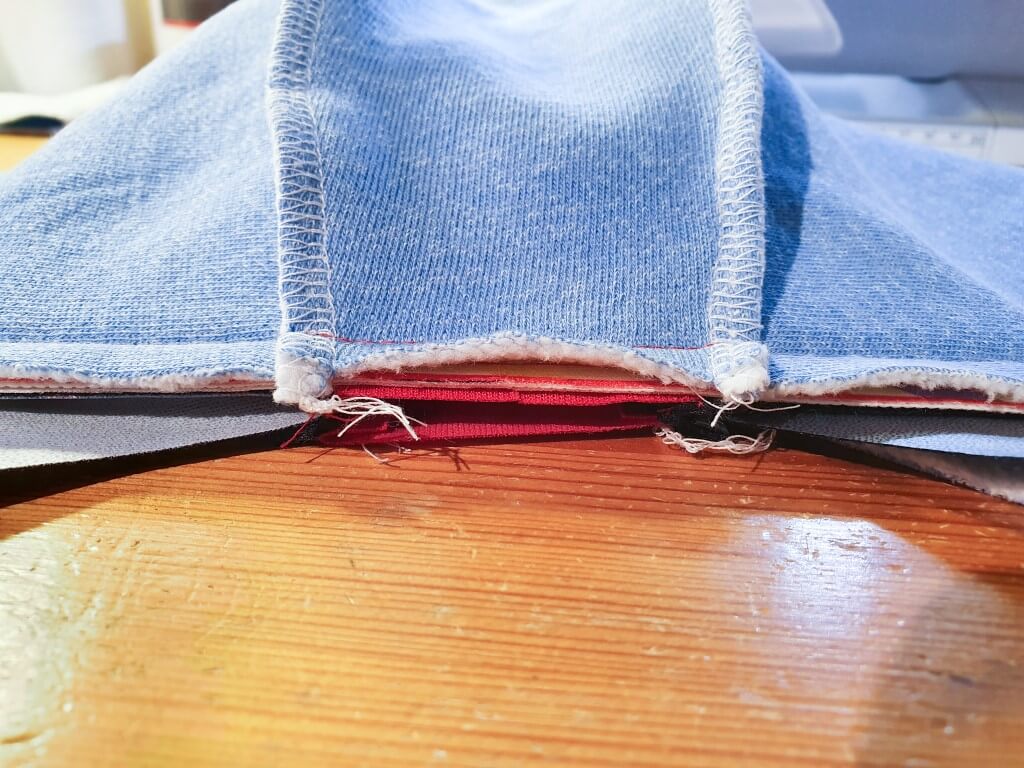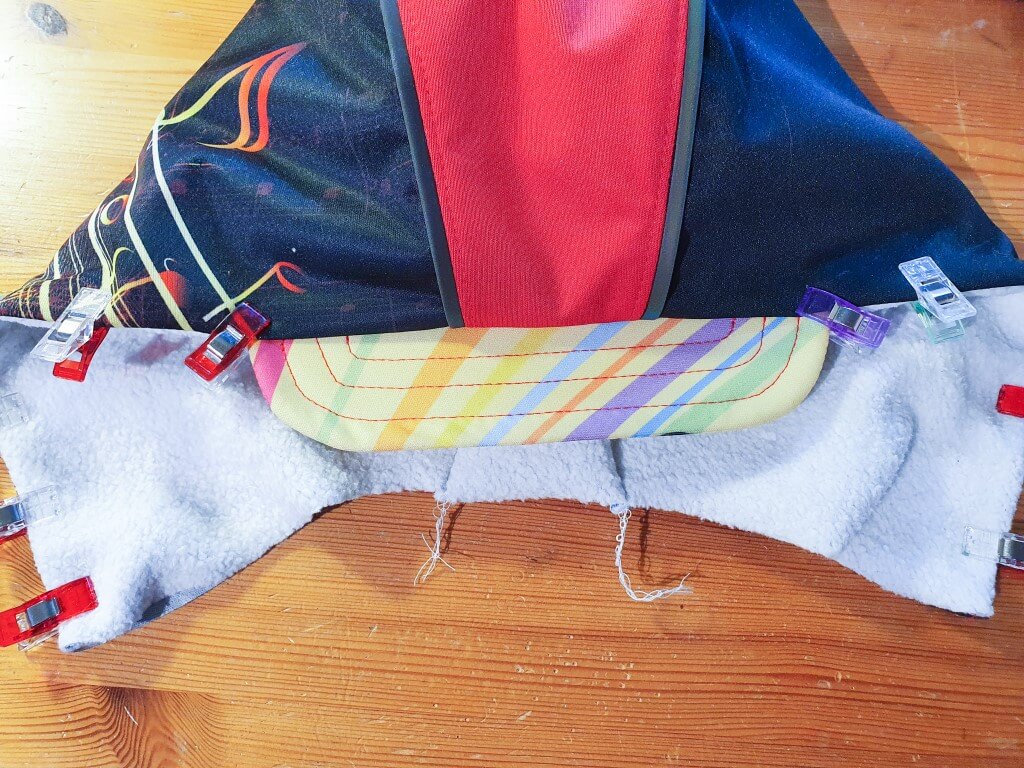 If you are sewing the jacket with only a hood, continue construction on page 26 to attach your hood to the main jacket. You will sandwich the brim between the lining/facing when you get to that part of the tutorial. 🙂
And that's how simple it is!
I hope this is helpful to you, and I'd love to see your make in the Goober Pea Designs Facebook group if you feel like sharing when you're done! 😍
If you don't have this pattern yet, you can use code BRIM to get 20% off the Quadra Jacket! (Not combinable with other discounts)