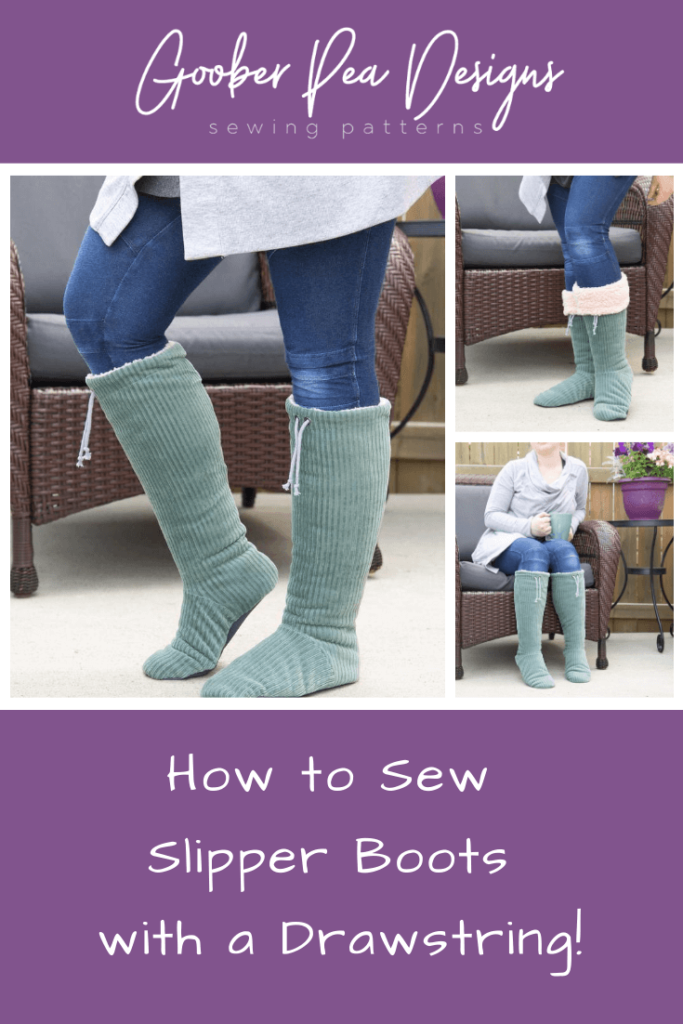 This tutorial shows how to hack (modify) the Canmore Cuddle Boots (for knit fabrics) OR the Rocky Mountain Slipper Boots (for woven fabrics) to have a drawstring. This method can be used on all versions of the boots, with or without cuffs.
I used stretch corduroy and sherpa lining for these boots, both from Mimifabrics.
You can cut your pieces normally, as per the pattern. But before you start constructing the boots, you'll need to apply grommets OR sew button holes. I used grommets from Kamsnaps, applied with my press. Make sure to apply fusible interfacing to the back of your fabric to stabilize it, before sewing your button holes or applying your grommets.
Where to place your grommets/button holes:
If you are using a cuff, they should be placed on the cuff as shown below, halfway down from the center fold (excluding the seam allowance when measuring the halfway point).
If you are not using a cuff, you can place them about 3/4″ to 1″ down from the top edge, depending on what size of buttonholes/grommets you are using. You don't want them to be too close to the top seam – so the top edge of the hole should be at least 1/2″ down from the top.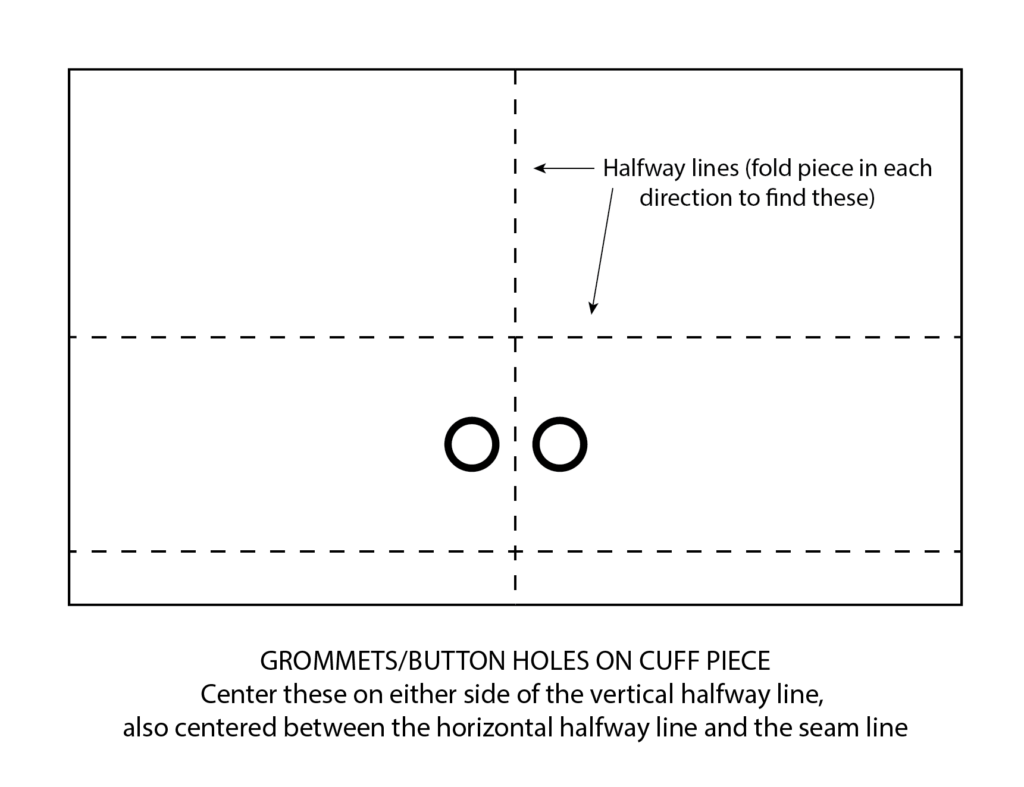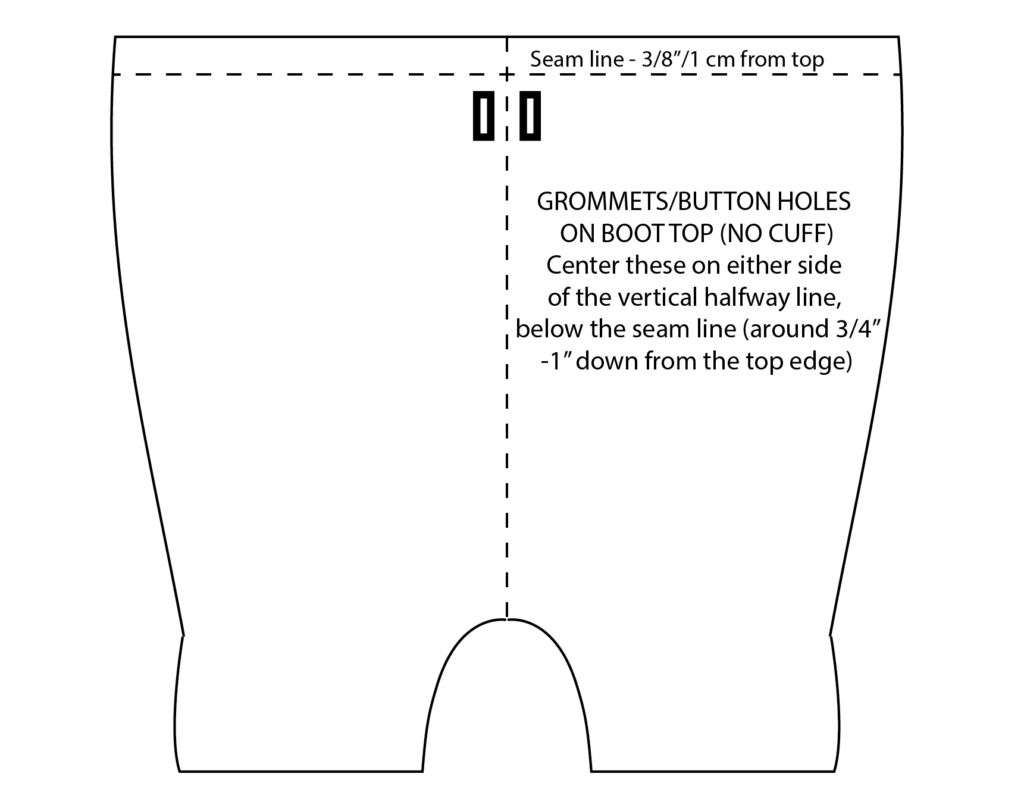 For the cuff construction, everything is normal, just thread your drawstring in!
For the boots with no cuff, simply topstitch a casing line below your grommets/button holes, after constructing the boots. Then thread your drawstring in!
NOTE: You may need to use a zipper foot in order to sew close enough to your grommets.