Gathering fabric is something that many sewists find difficult, and some even avoid – though it's a beautiful element in many different styles of garments, and with the right method can be quite easy. There are a ton of different methods that can be used for gathering, and after experimenting with quite a few, I have found some definite favorites that I would like to share here.
My absolute favorite (easy!!) method requires a serger – but we'll start with my favorite sewing machine method:
METHOD 1 – Double Row Basting Stitch on Sewing Machine (with pivot at one end)
You want to use a straight stitch, with the longest stitch length your machine has, and make sure NOT to backstitch at the beginning and end.
Sew down the full length, then pivot at the end, do one stitch, and then pivot again and stitch the full length back the other way.
Make sure to leave the threads long at both ends.
Finally, pull on the bobbin threads and shift the fabric down to the other end to gather it.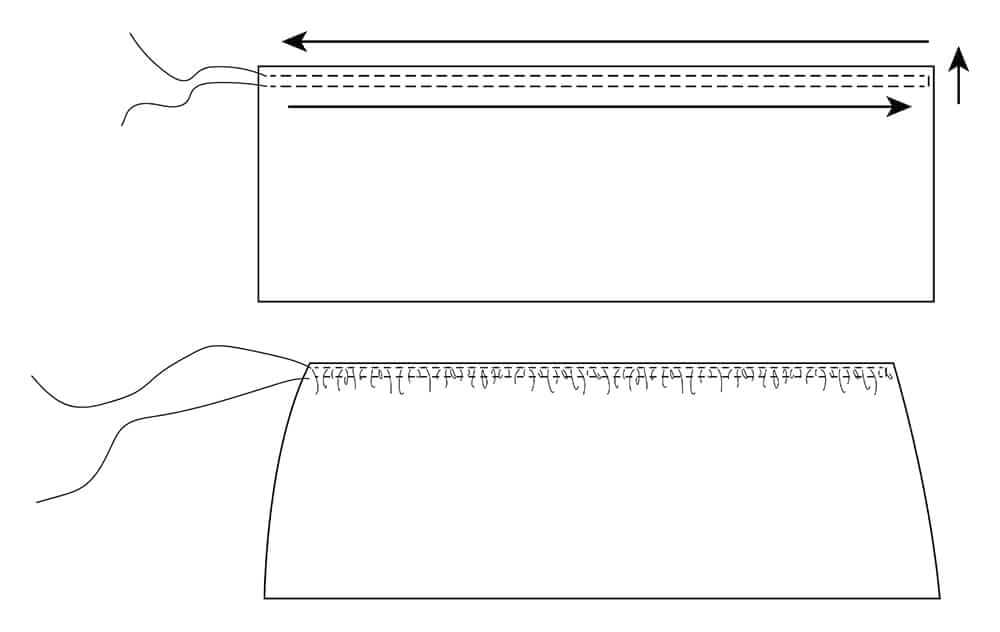 METHOD 2 – Serger (no tension adjustment)
Some methods of gathering with the serger require you to mess with the tension. I prefer this method that does not require any tension adjustment – it does not gather the fabric as much, but the stitches are nice and loose so you can pull the threads to gather it the desired amount.
First, raise the stitch length and differential settings as high as they go.
Then, simply serge the edge of the fabric and leave a long tail on both ends.
Finally, gently remove the needle threads from the tails (use a needle or pin to pull them out) and pull on them, shifting the fabric to adjust the width/gathers.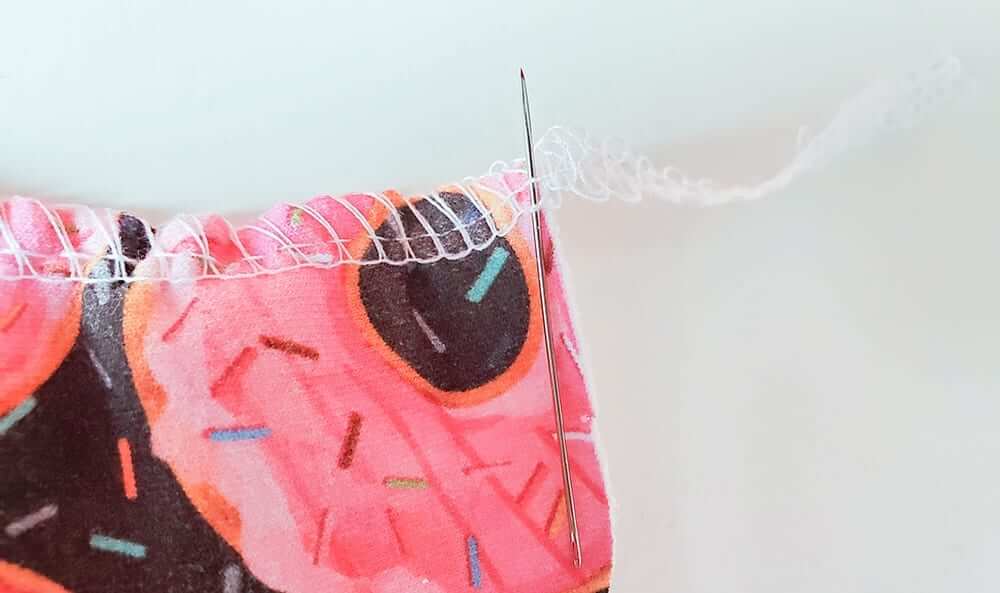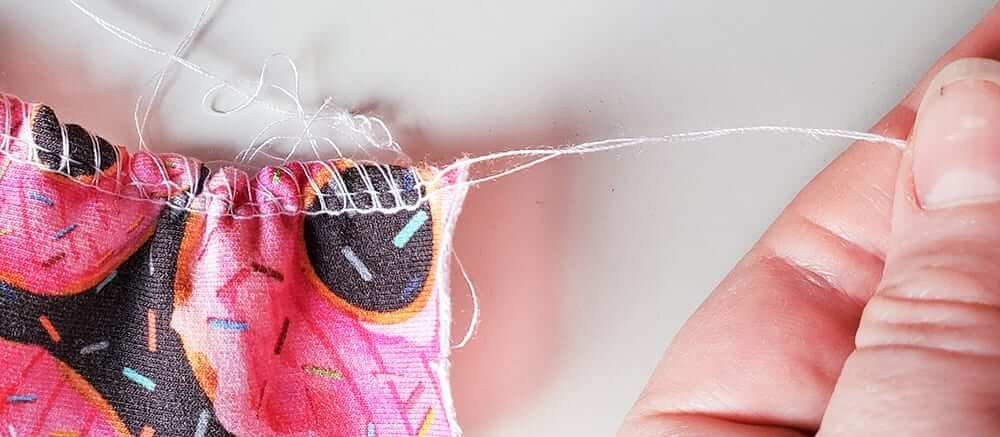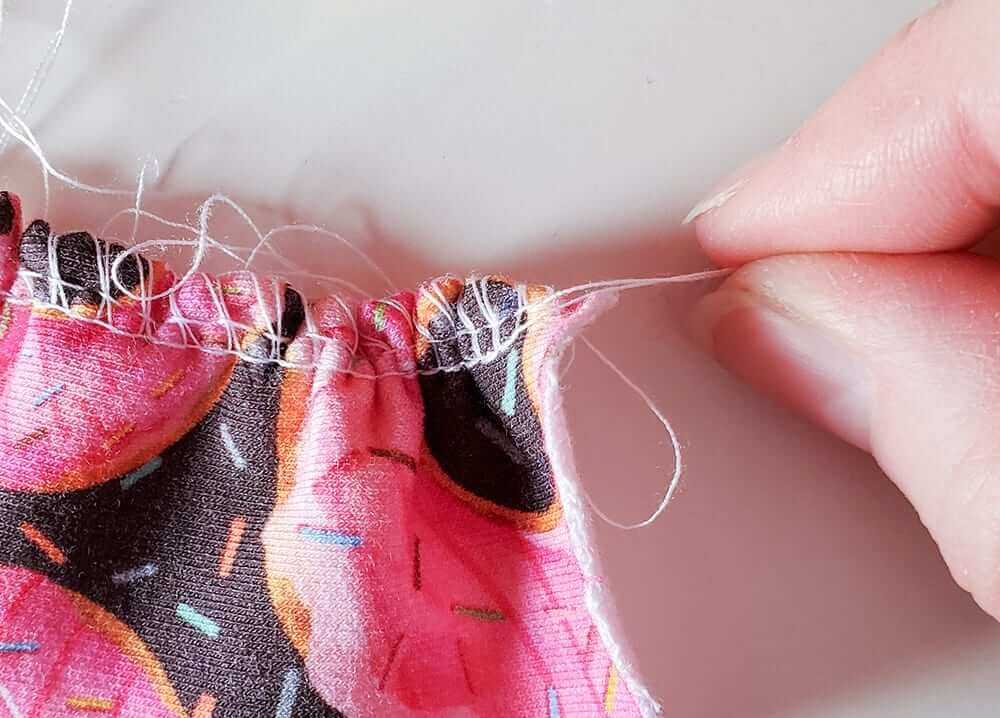 METHOD 3 – Clear Elastic
This method can be a little trickier, but it works really well for attaching woven skirts to a knit bodice, since it allows the fabric to stretch (while wearing/putting the garment on) without needing to remove the basting/serger stitches.
First, make sure to stretch your clear elastic a few times, as it will gain a little length when it first gets stretched.
Next, cut a strip of clear elastic to the width that your fabric needs to be gathered to; then sew it to the edge of the fabric (using a long straight stitch), stretching it to the original width of the fabric as you sew. It is helpful to tack both ends in place with a couple of stitches before you stretch it to sew the full length. You will need to keep a hand on both ends as you sew, pulling the elastic taut. Once you're done sewing and let go of the elastic, it will return to its cut length and gather the fabric evenly for you.
TO MAKE THIS METHOD EVEN EASIER: Make evenly spaced marks on both your elastic and your fabric, as guidelines when you are stretching and sewing. See the video for more information on this.