A "grow cuff" is an extra long cuff that enables a stretchy top or dress to be worn with the cuffs folded up at first, and then unfolded as the child grows, for longer wear.
Grow cuffs are most effective when used with a longer top (or a dress), so the top length does not get too short before the sleeves are outgrown.
The Talia Tiered Dress is a perfect pattern for grow cuffs, because the skirt is a tea length (mid calf), and as the child grows, it can become a knee length dress instead.
NOTE: This tutorial provides measurements to cut the cuffs, and instructions to sew them. If you prefer a paper pattern piece for your cuffs, there are three other Goober Pea patterns that include a grow cuff, and the sleeves are interchangeable with Talia - they are Sugar Pea, Emilia, and Split Pea.
Cutting Your Sleeves
The first step is to cut the long sleeves 3 inches (7.6 cm) shorter than usual.
I like to fold the bottom of the pattern piece up, as shown, in order to maintain the original length for future projects with hemmed sleeves.

Cutting Your Cuffs
Next you'll cut two cuffs, to the dimensions in the chart below (if you blended sizes, use the size of the width of your sleeve).
Make sure the greatest stretch of your fabric is across the width of the cuff piece.
If the stretch is about the same, the height should run parallel to the fabric grain.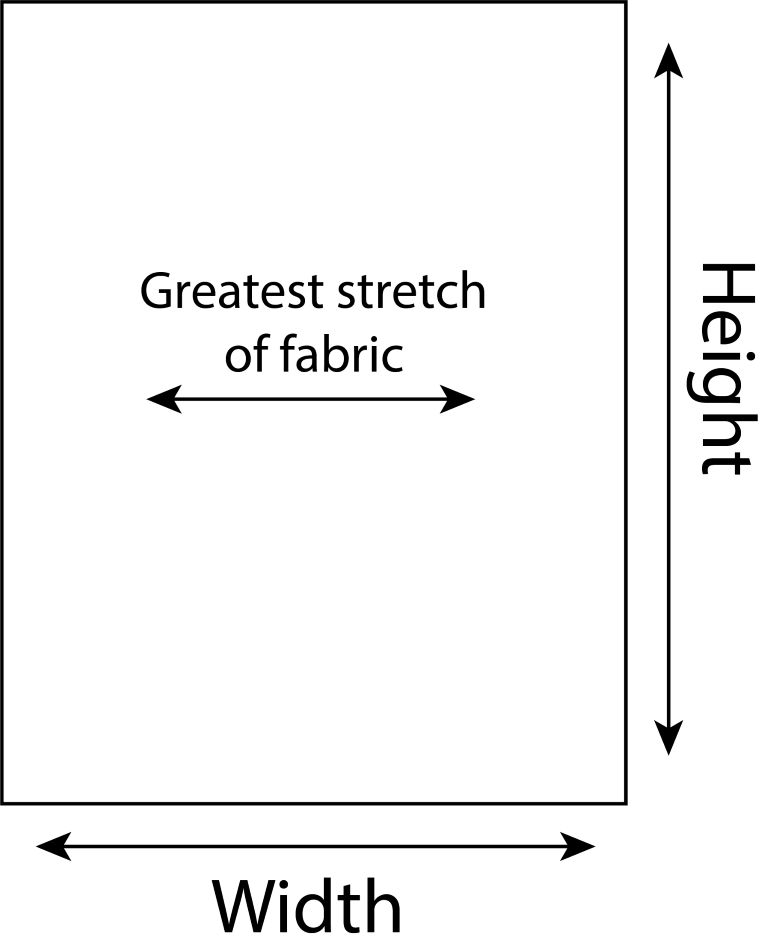 Sewing Your Cuffs
First, fold your cuff so the long edges (the ones that are 10") are right sides together, and sew (using 1/4" seam allowance).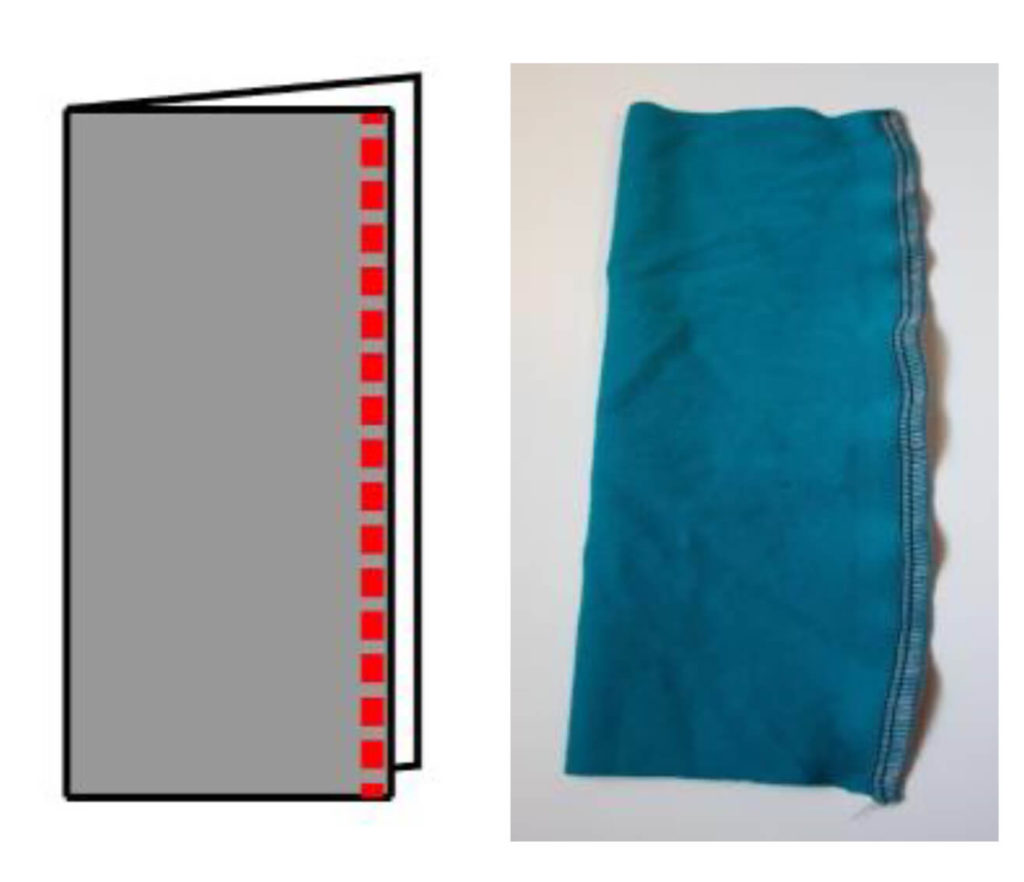 Next, fold the cuff tube WRONG SIDES TOGETHER and align the raw edges. Pin or clip the edges together at the seam, and opposite the seam as shown.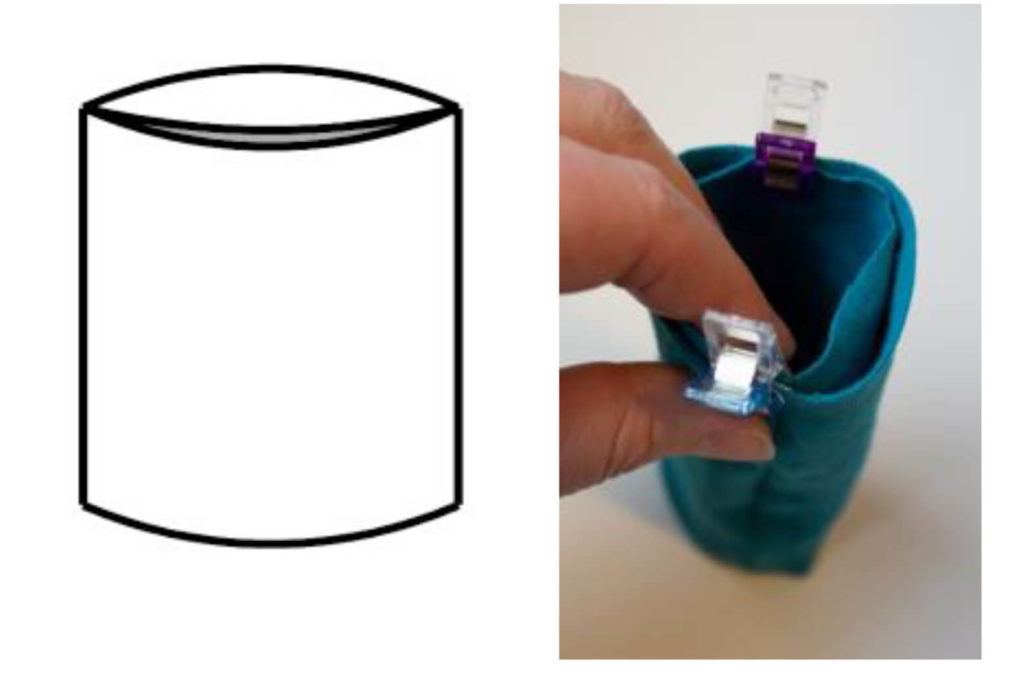 With your sewn sleeve INSIDE OUT, slide the cuff into the end of the sleeve, aligning the raw edges. Pin/clip at the seam, then stretch gently to match the size of the hole and pin/clip on the opposite side. Sew around the edges, stretching gently as you sew, to match the cuff size to the sleeve.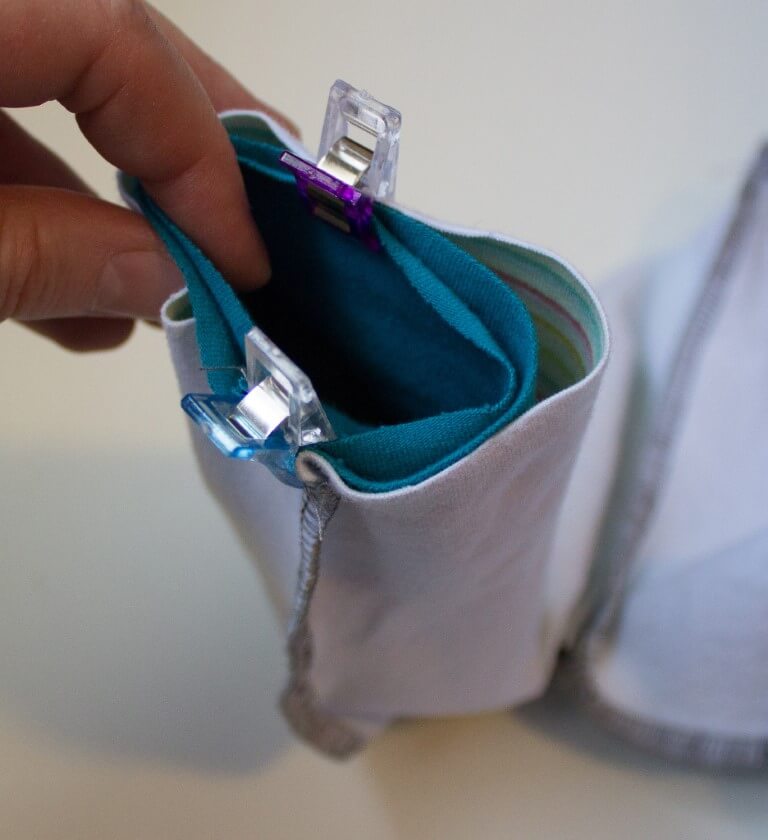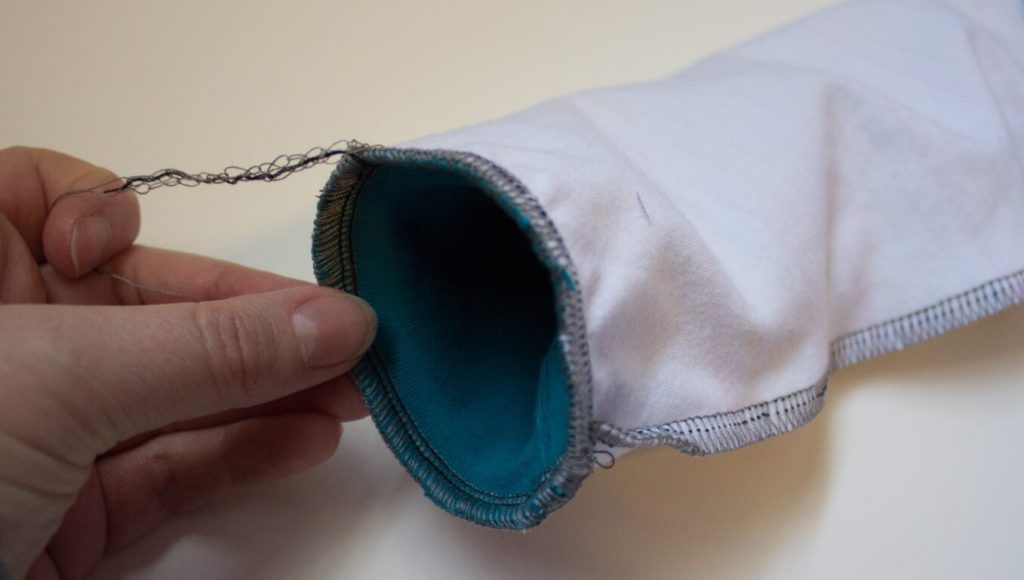 And here's a video if you need a little extra help!
One final note - though stretch velvet works very well for the Talia Tiered Dress, I do not recommend using it for grow cuffs, as they don't stay folded very nicely - they slip around a lot! But this dress looks so amazing anyways right?? I just may need to shorten the cuffs to regular length, haha!