This tutorial shows how to hack (modify) the Canmore Cuddle Boots (for knit fabrics) OR Rocky Mountain Slipper Boots (for woven fabrics) with grommets for lacing up the sides, in place of the side zipper.
I used some great cotton lycra from Wellington Fabrics for my outer fabric on these boots, and thicker bamboo fleece for the lining.
The first step is to add 3/8″ seam allowance to the edges of the zippered boot top pieces, where the zipper would normally go.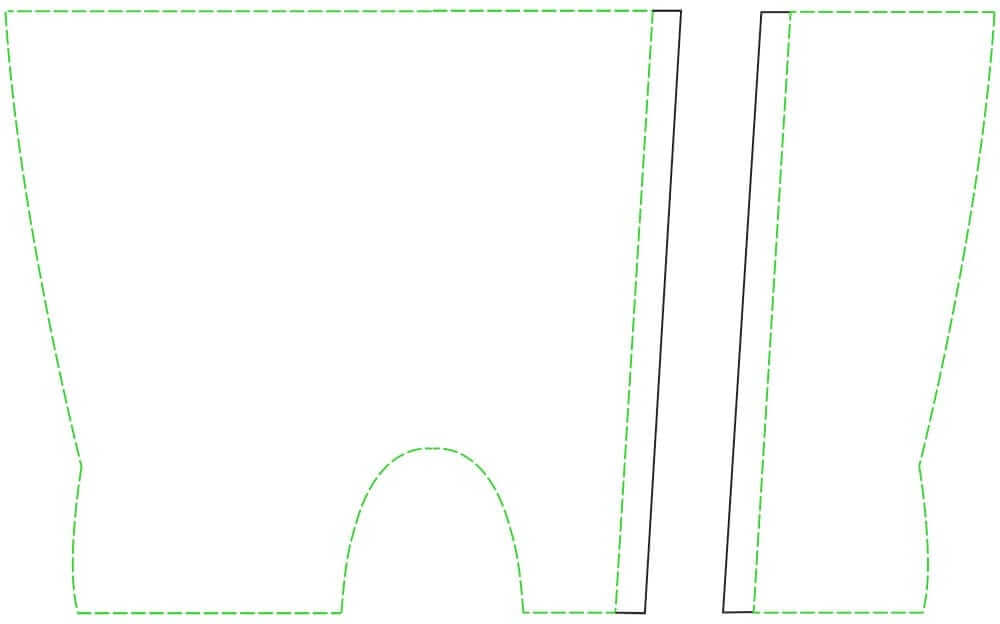 Cut as per normal. IF YOU ARE USING STRETCHY FABRIC – APPLY FUSIBLE INTERFACING ALONG THE ZIPPER EDGE (where you added the seam allowance).
For construction, sew the toe on as per usual. Then, instead of proceeding to the zipper seam, first sew the back seam (main boot top A/main boot top B, and lining boot top A/lining boot top B – right sides together).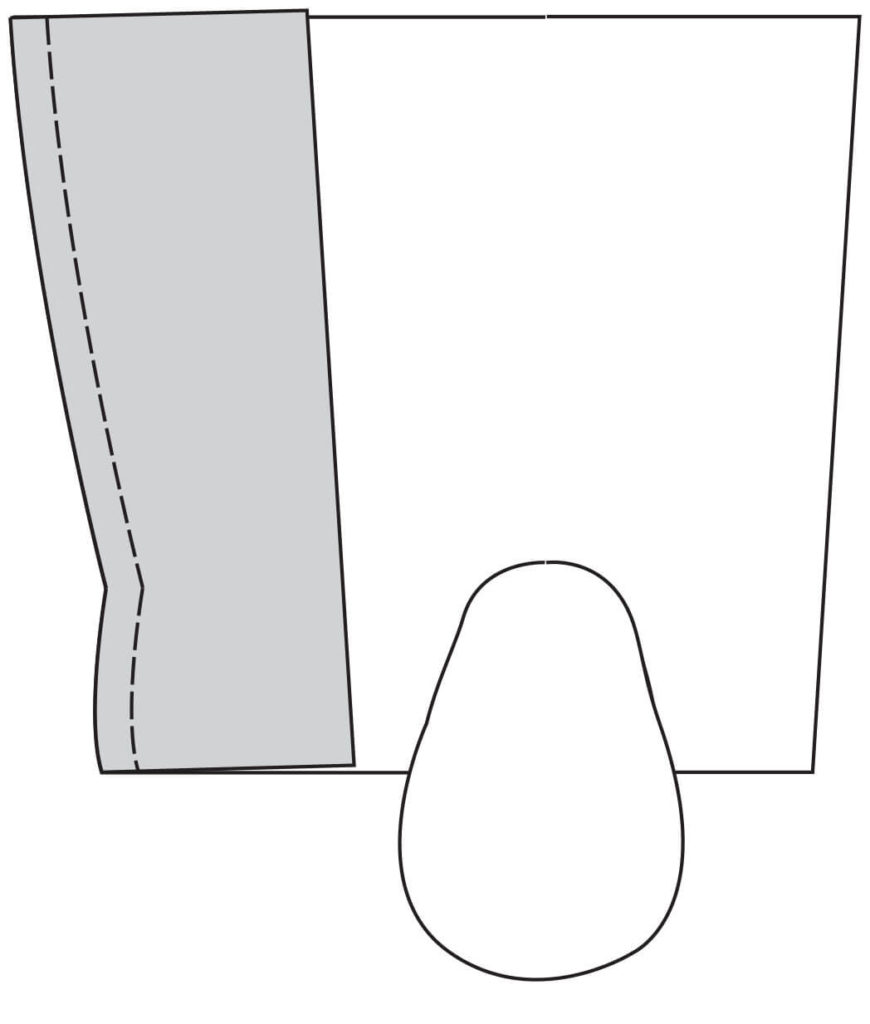 After sewing the back seam, press it open, then plan main and lining boot tops right sights together. For CUFFED BOOT, sew sides only. For NO CUFF, sew sides and top. Clip corners of seam allowance.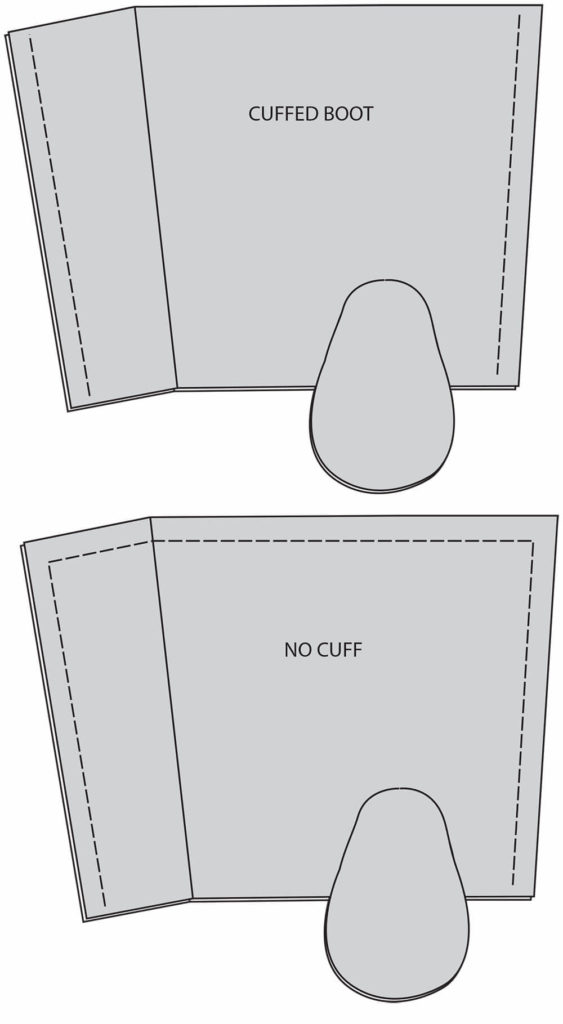 Turn boot top right side out and press. Baste the bottom edges together. Apply your grommets. Finish the boot in the same way as the regular instructions (adding the cuff if you are doing one, and the sole).