The Sugar Pea is a gorgeous show-stopper and one of my favorite sews, but recently I found myself wanting to make something a bit simpler from these fantastic grunge stripes (Northern Rose Fabrics). Since I always have my Sugar Pea pattern pieces easily accessible, I decide to modify them to make a simple peplum top. Here's what I did!

I cut the bottom part of front piece off, at the top of the hip curve.
Then I cut my fabric, with the altered front, plus the unaltered back, sleeve, and neckband pieces.
Next I sewed the top of the shirt as per usual (no hemming), then measured the bottom opening (raw edges), and cut two rectangles approximately 1.75X as wide as the bottom opening (depending on how much gathering you want, I recommend cutting this piece anywhere from 1.5X to 2X the width of the bottom opening). The height was a couple of inches shorter than the amount cut off of the original front piece of the Sugar Pea, as I was wanting more of a top length than a tunic.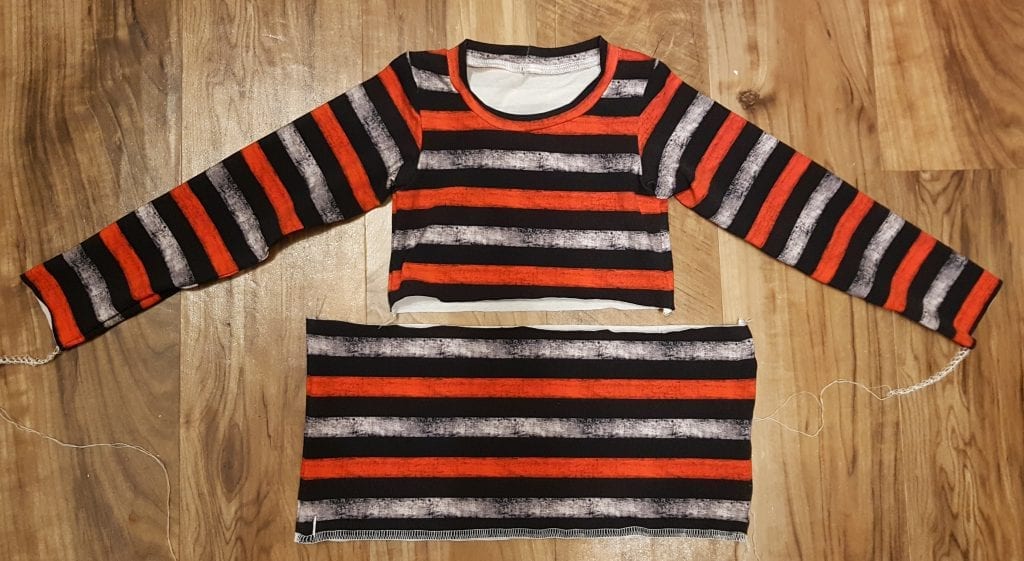 I sewed the side seams of these rectangles (the peplum piece), and then gathered the top edge until it matched the bottom opening of the shirt.
Then I sewed the peplum to the shirt, and hemmed the bottom and sleeves. All done!! Simply beautiful, and a perfect top for playing!