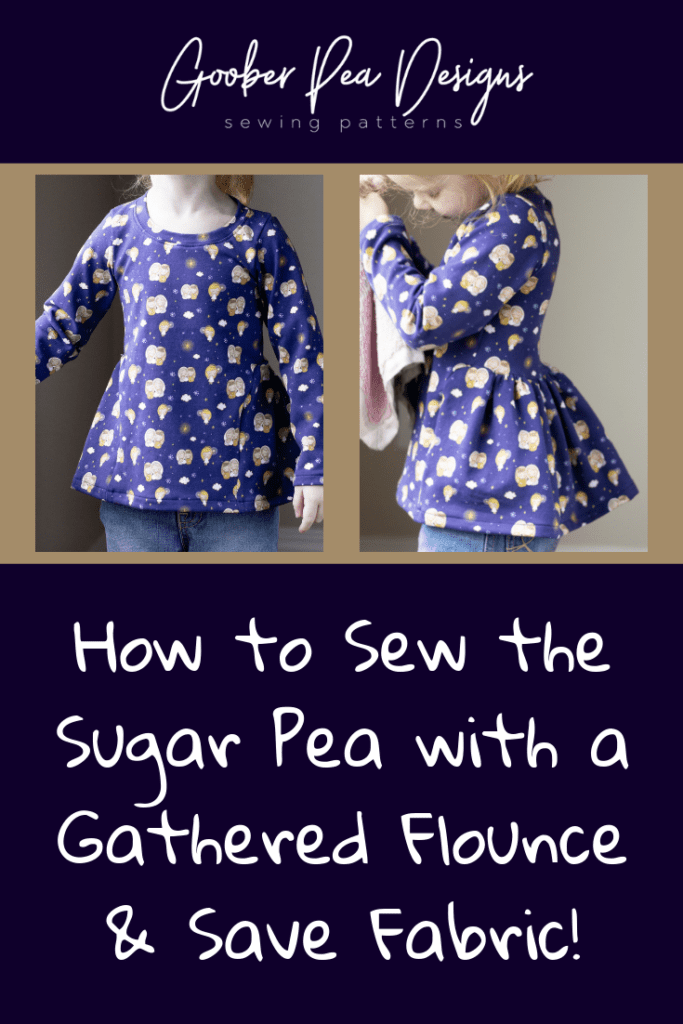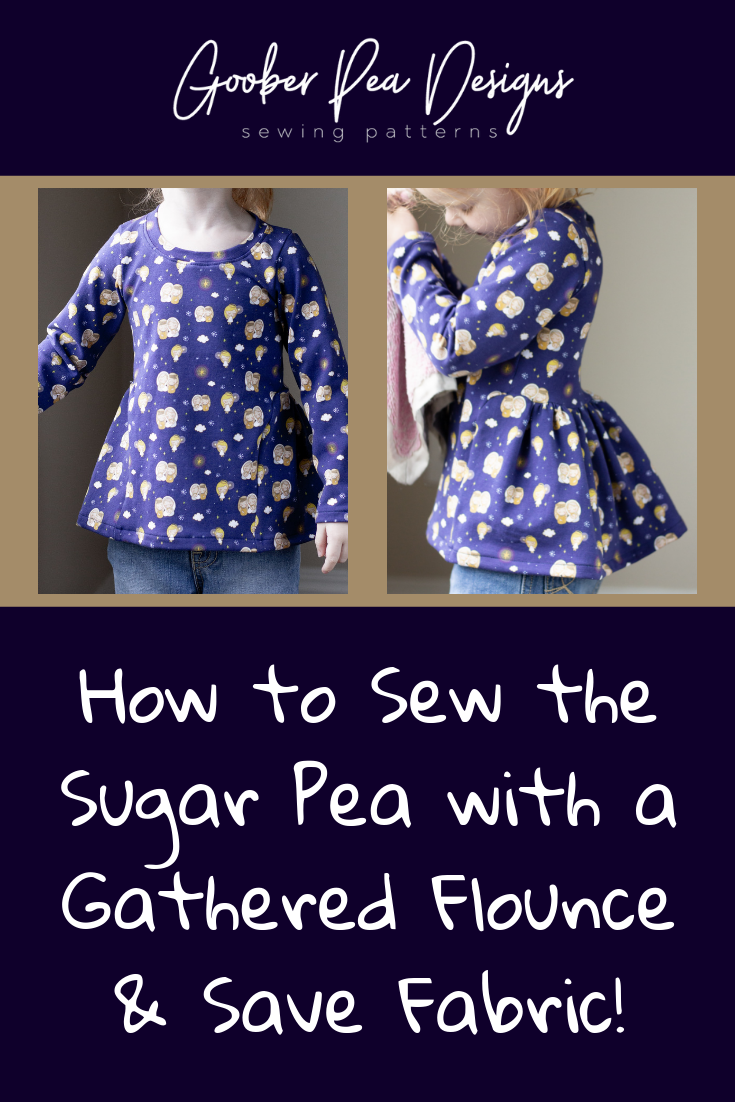 Recently someone asked me if the Sugar Pea could be done with a gathered flounce instead of circle skirt, when working with limited fabric. Just a couple of weeks later, I ended up wanting to make a Sugar Pea with this beautiful Silent Night fabric (from Sew Lovely Fabrics Canada), and only had a fat half meter to work with - it was the perfect chance to give it a try!
Please note: I didn't quite have enough to do two skirts/flounces, but you could easily use this method to modify both the short and the long skirt piece. I only did the long one.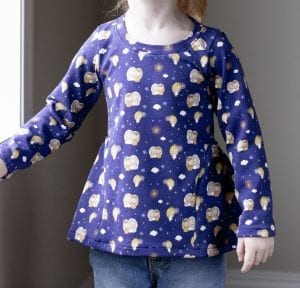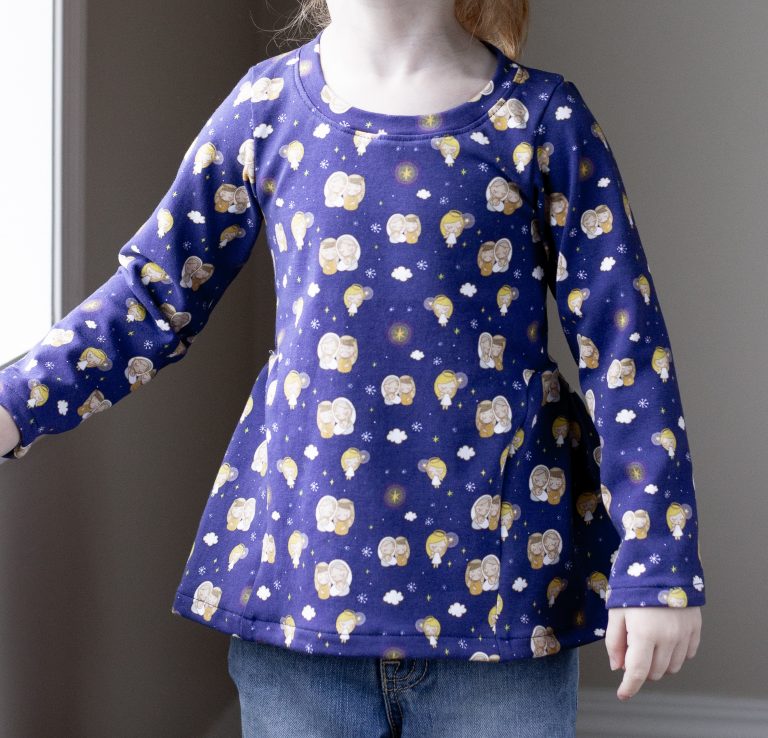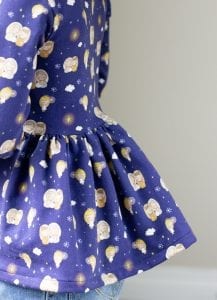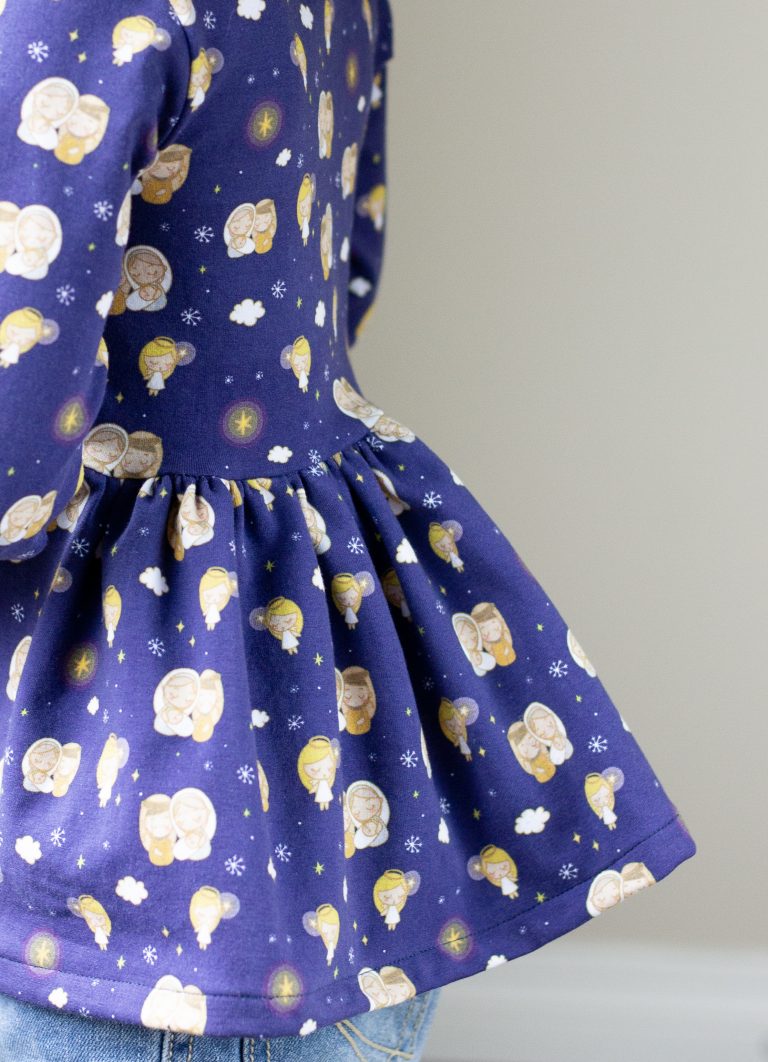 First, measure the height of the circle skirt piece, at the part where the fold is. Then, cut a rectangle of fabric that is the same height as that, and about twice the width of the back bodice (or 4X the width of the back bodice pattern piece, since it is cut on the fold). This does not need to be exact - you can use less width for less gathering or more width for more gathering.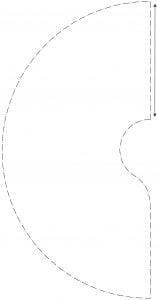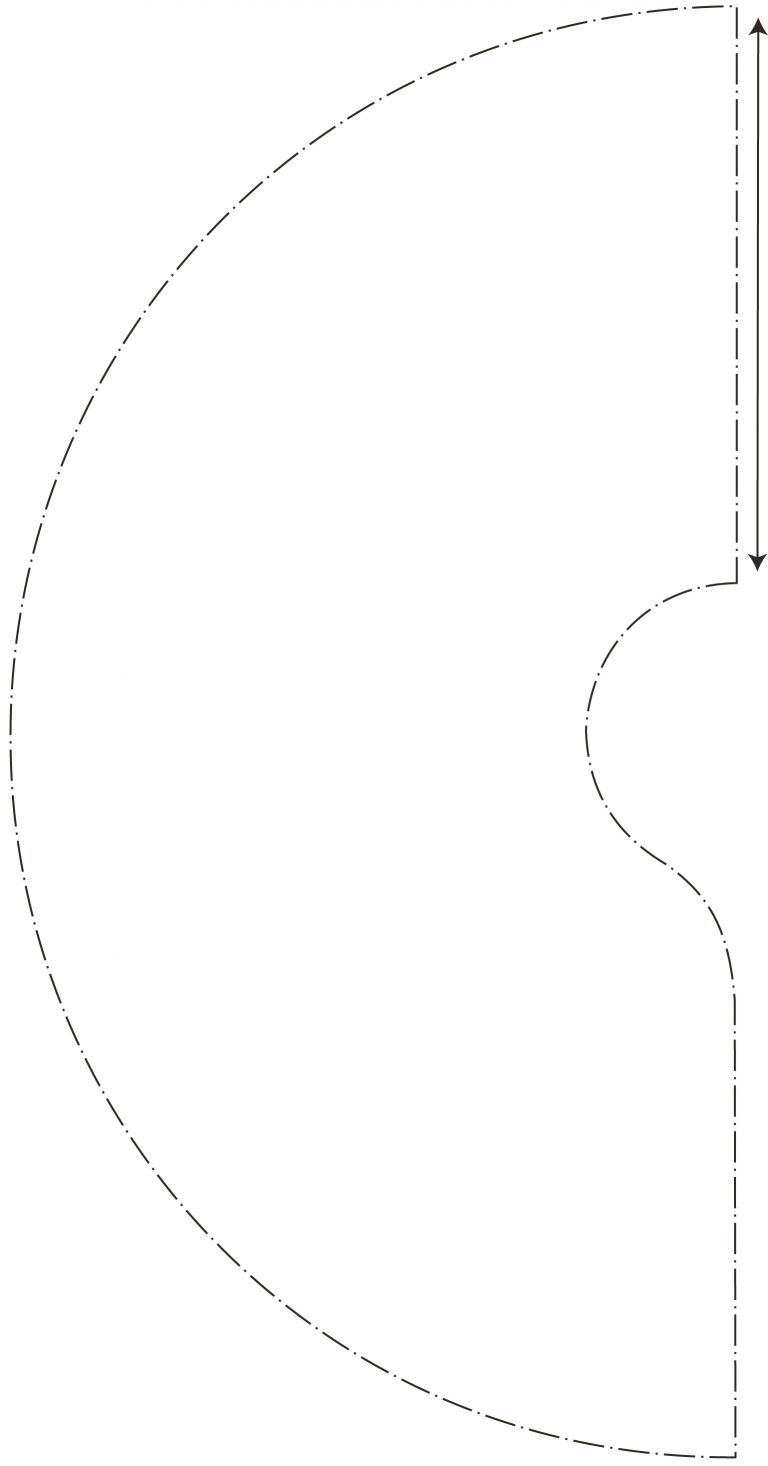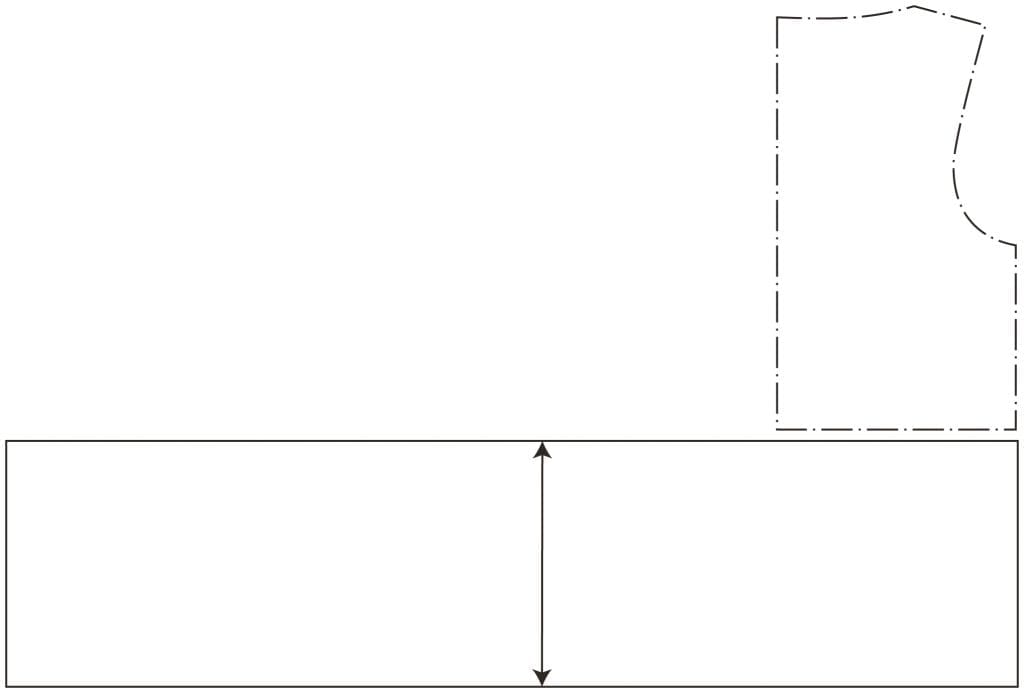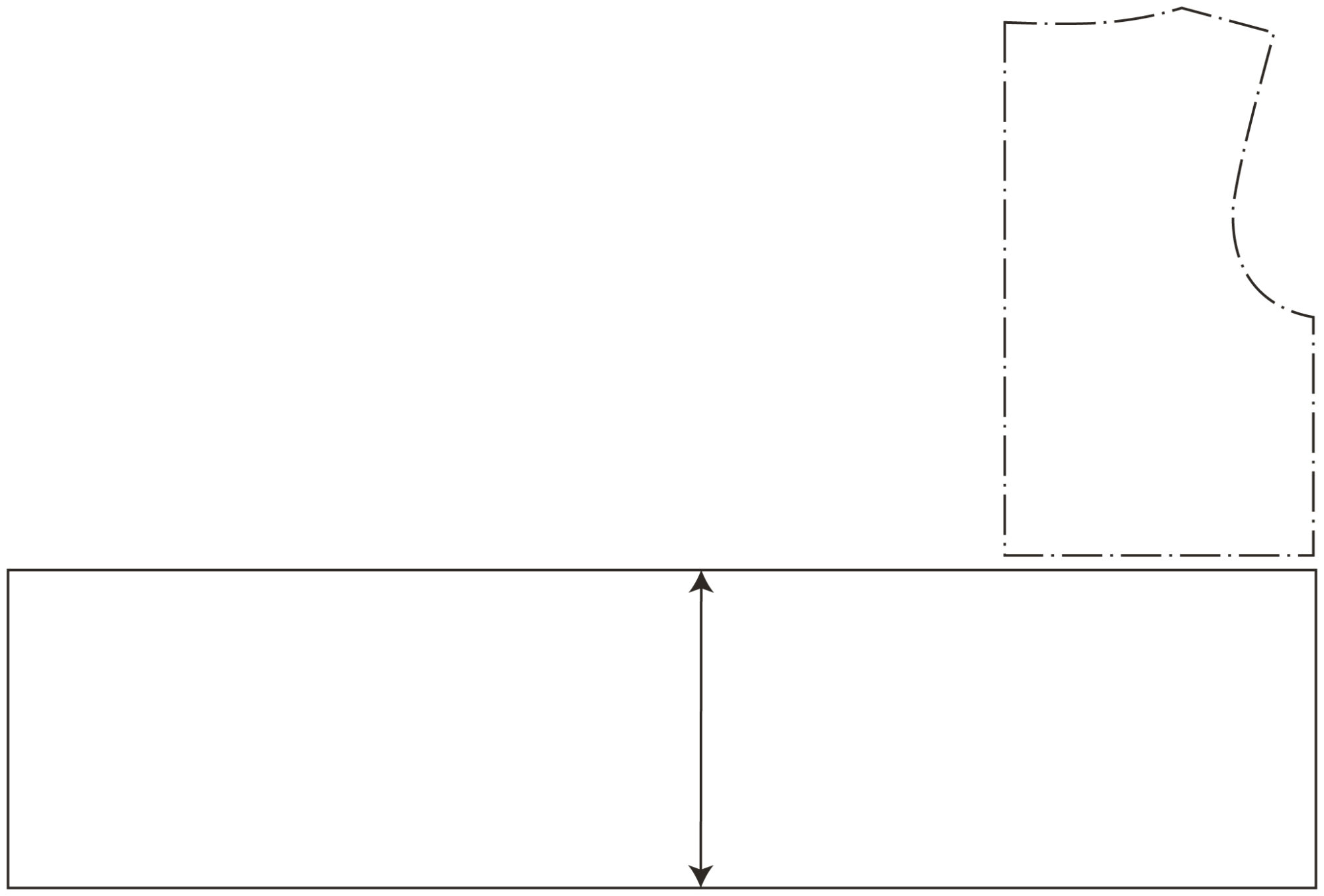 Next, lay the original skirt piece on top of the short end of the rectangle as shown, and trace/cut the curve into the top corner. Then flip the piece and repeat on the other end.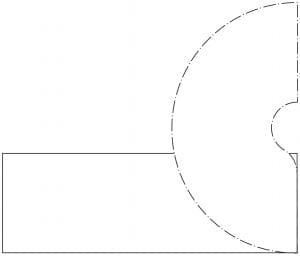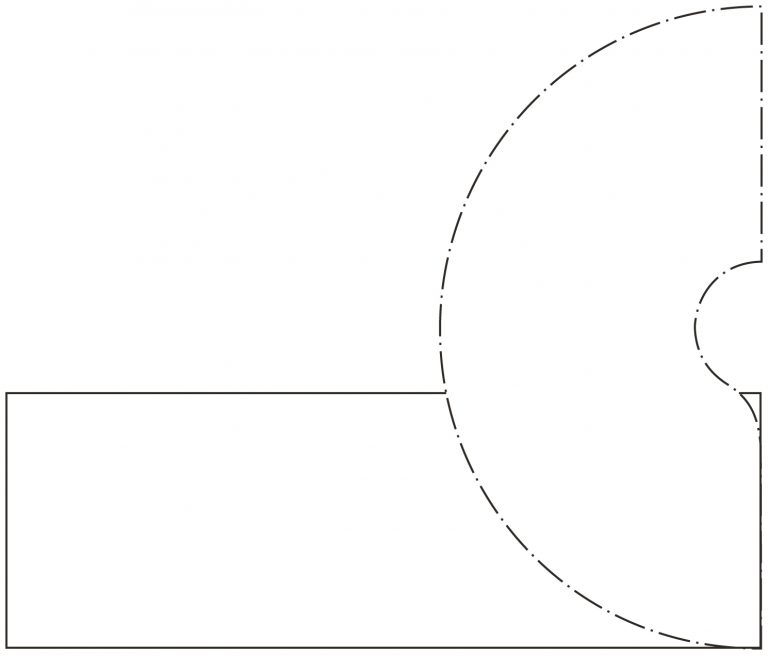 Now you should have a rectangle with two curved corners, as shown below. Sew two basting stitches along the top edge (in between the curved corners), at 1/8" seam allowance and at 1/4" seam allowance (I do mine at just a bit less than 1/4", so I don't have to remove the basting stitches later). Leave your threads long on both ends.


Now, construct your Sugar Pea bodice/sleeves/neckband/etc as usual, up to the part where you add the skirts. Then, pin or clip the short ends into the hip area of the front bodice, in the same way you would with the circle skirts - but leave the back loose at first. Then, pull your bobbin threads and gather the back until it is the same width as the back bodice, and pin/clip it in place. Then sew with your usual 1/4" seam allowance. If any basting stitches are visible on the right side, you can either sew the seam allowance a bit bigger to cover them, or remove them with a seam ripper.
Then just hem it, and you're done!