Since the Little Bow Pea was released, we've had quite a few people ask if the back can be cut on the fold, and/or if the neckline can be done in another way that doesn't require hemming (as hemming a curve can be a bit tricky). A member of the Goober Pea Designs team, Dee Jacob-Olsthoorn, tried it out with a facing on the neckline (and the back cut on the fold), and it worked perfectly! Here's how she did it:
PLEASE NOTE: Dee also modified the hem to be straight, just for personal preference, but that is not required in order to finish the neckline this way.
First, remove the 1/2" seam allowance along the back seam (you can fold it out of the way in case you want to use it later, or just cut it off), and cut your back piece on the fold. Cut a regular front piece. Alternatively, you can just overlap the back piece over the fold by 1/2", as Dee did in the photo below.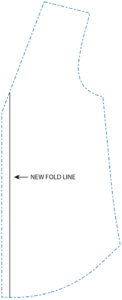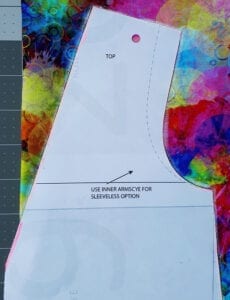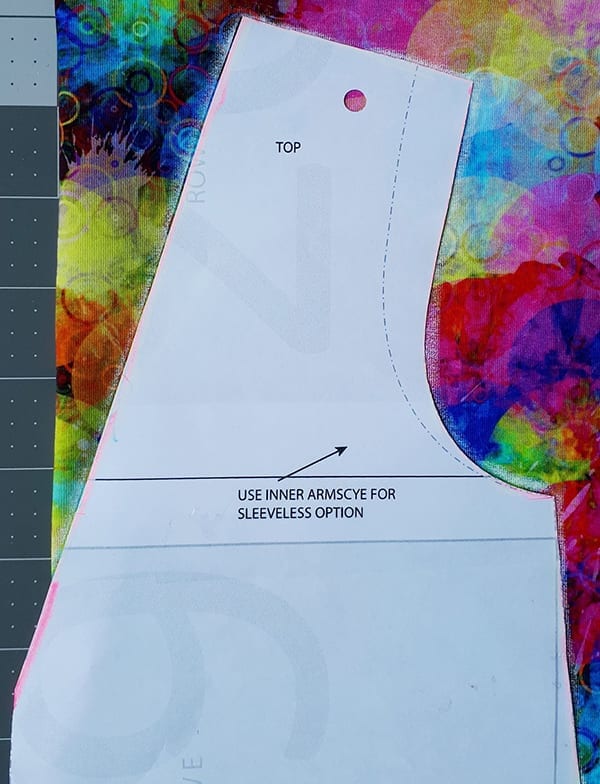 Next, you need to create facings for the neckline. Start by tracing the neckline onto your facing fabric (on the fold, just like the main pieces), and part of the shoulder seam (Dee did 3/4" wide facings, so she traced 3/4" of the shoulder seam, as shown - but you can make your facings as wide as you like).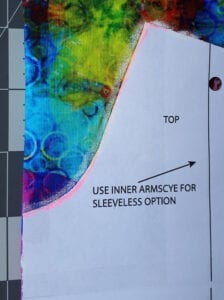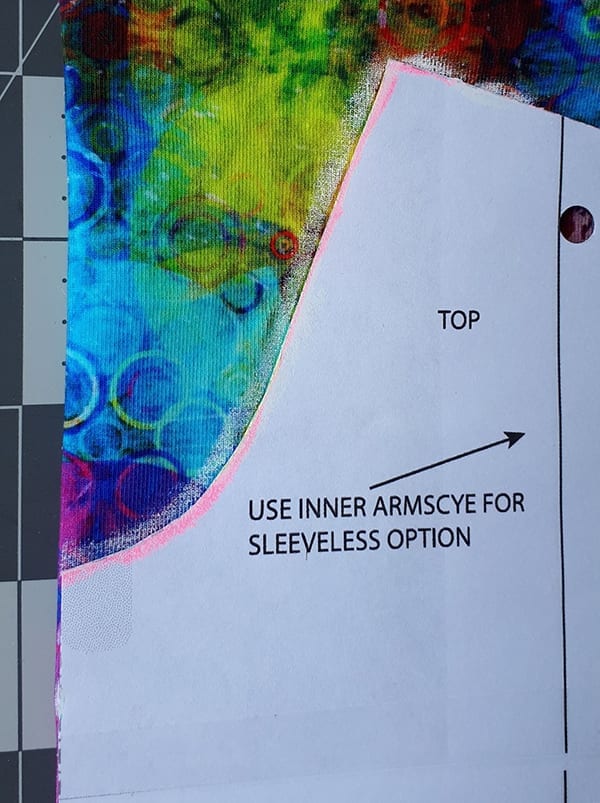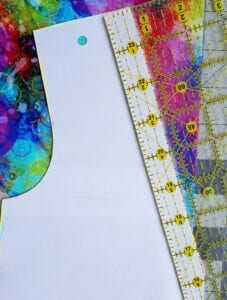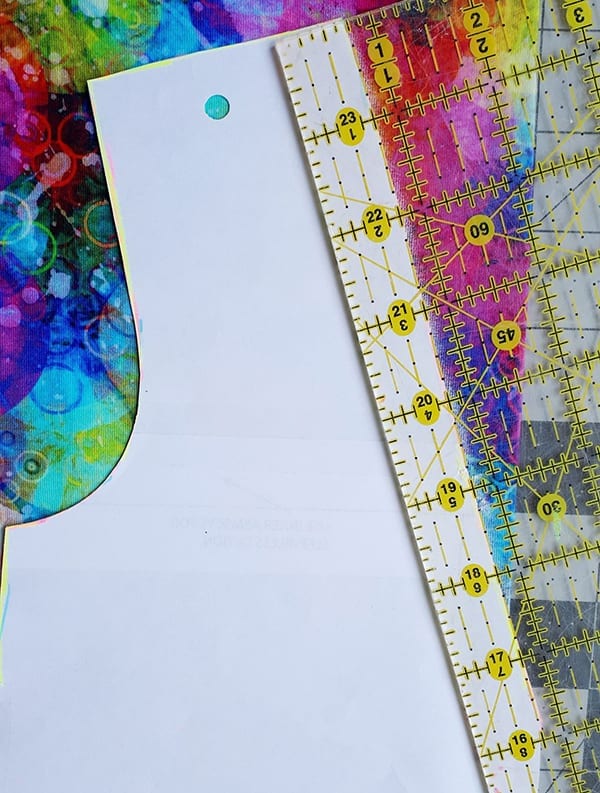 Then draw another line parallel to your neckline, 3/4" away. For the back it's a simple straight line, but for the front you can measure as shown and place dots 3/4" away, then connect all the dots.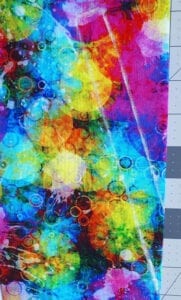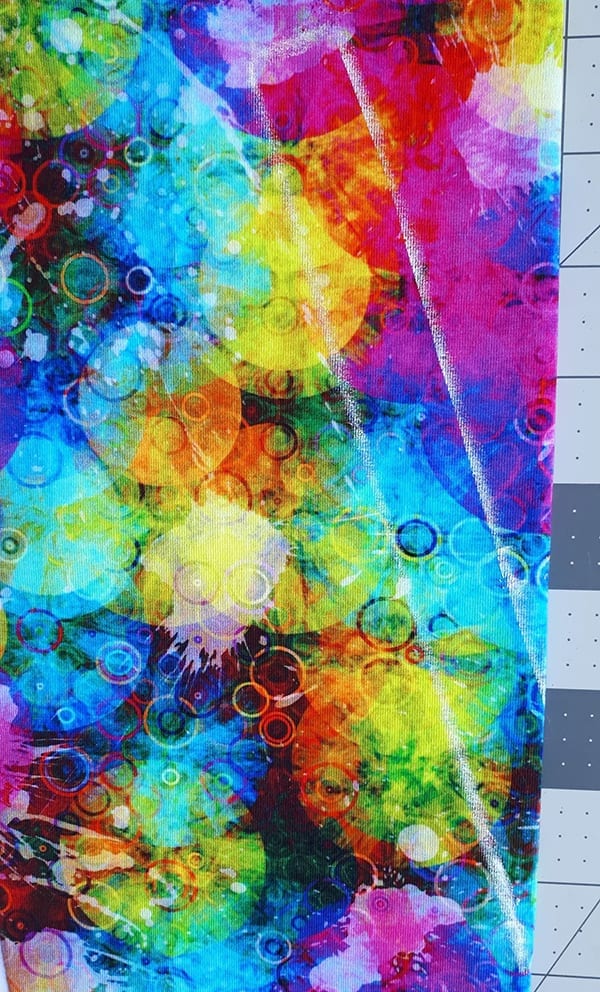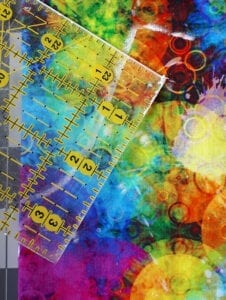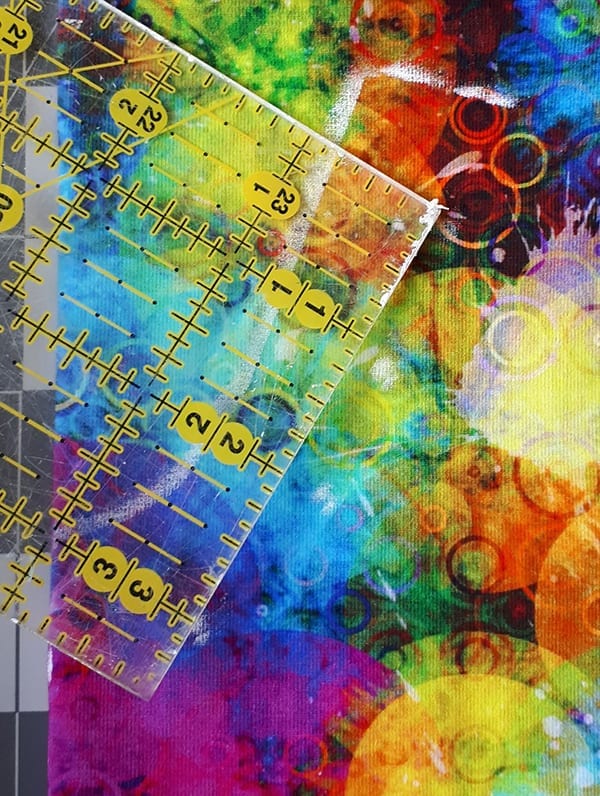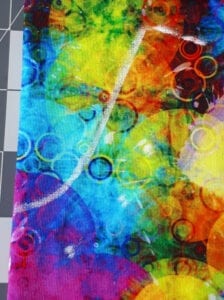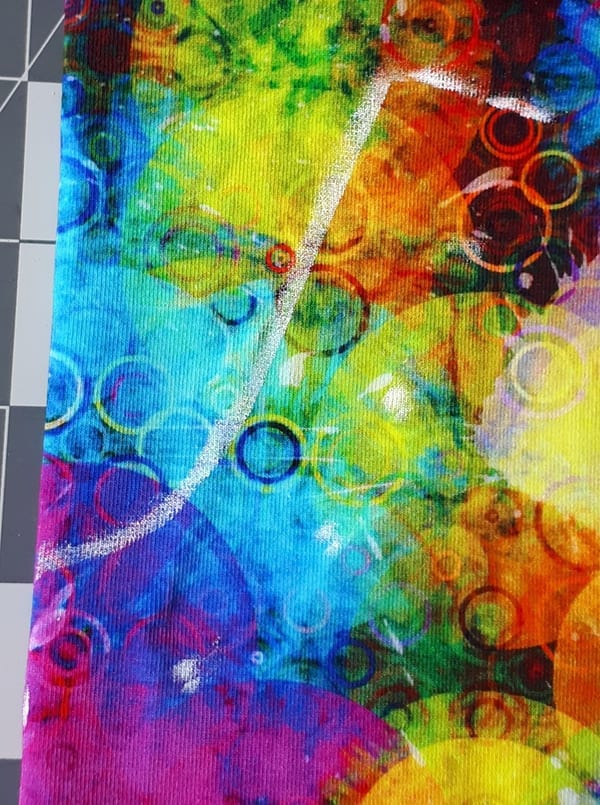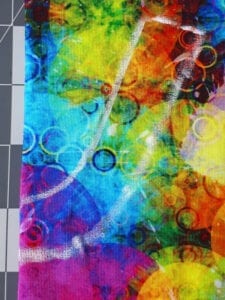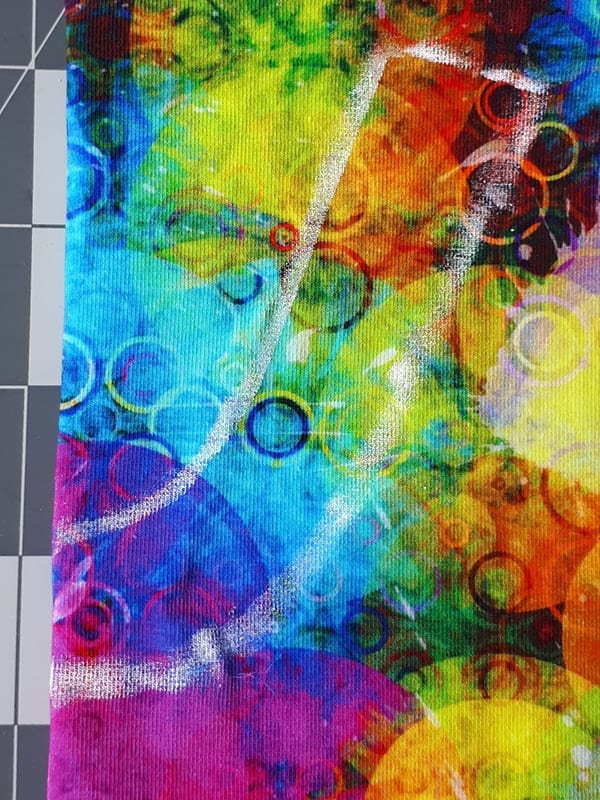 Here is what the facing pieces will look like once they are cut and unfolded: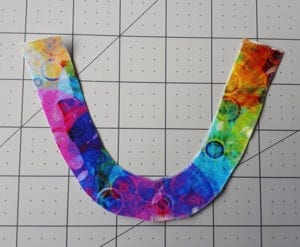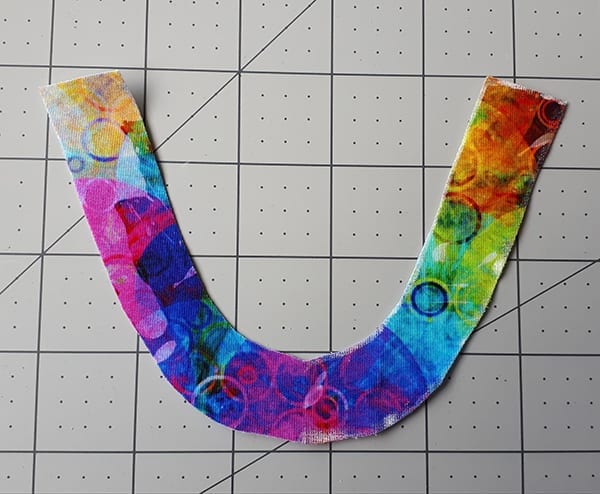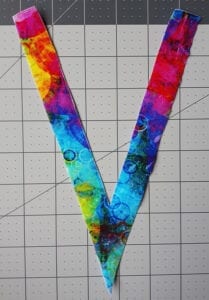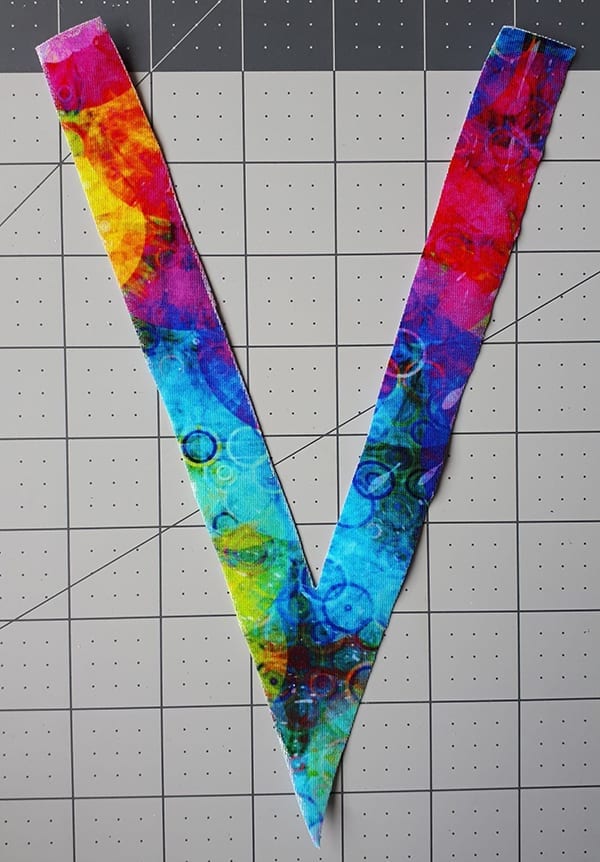 Construct your Little Bow Pea as per normal, skipping the back seam and neckline hemming (do shoulder seams, sleeves, side seams, armbands for sleeveless, etc). Sew the facings together at the shoulder seams.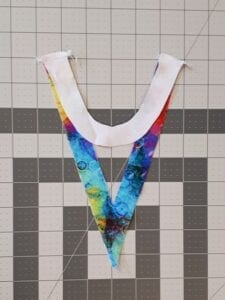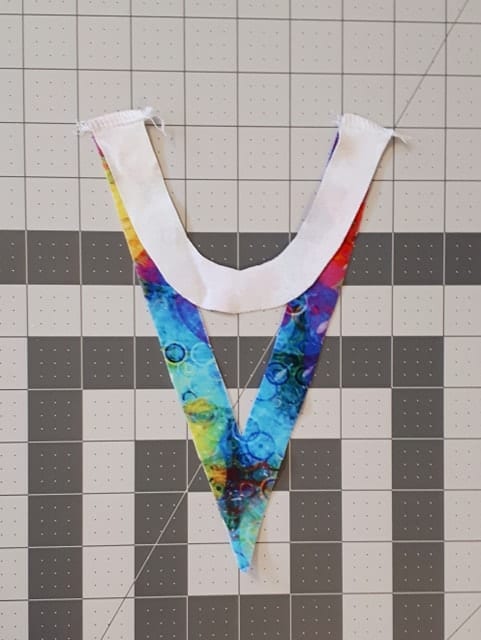 Then place your facings right sides together with the neckline and sew. You may wish to use a larger seam allowance than usual (Dee used 3/8") since the neckline was originally supposed to be hemmed at 1/2", so a small seam allowance like 1/4" will give you a higher neckline.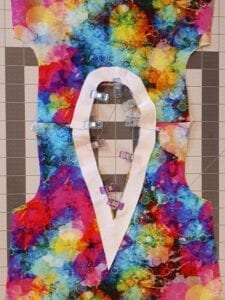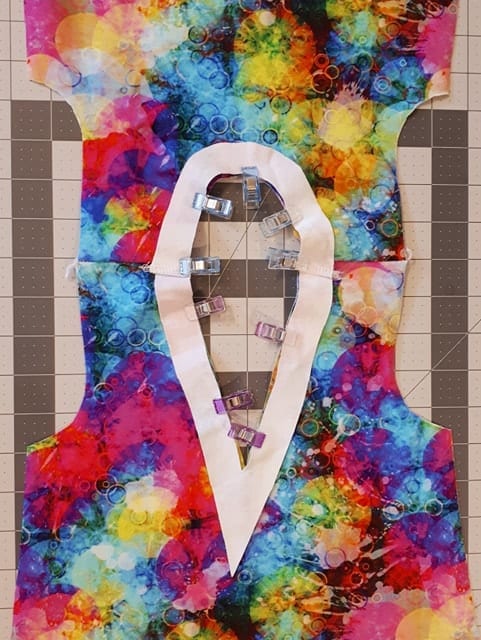 Clip the curves, and the bottom of the V (as shown below - vertical clips into the seam allowance, almost to the stitching line), and flip your facing to the inside. Press, and topstitch it in place.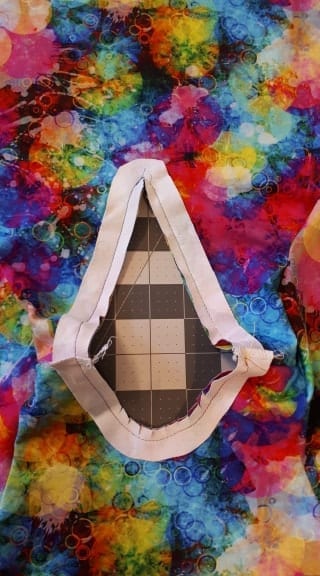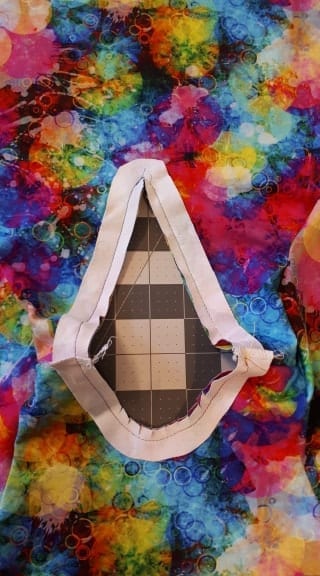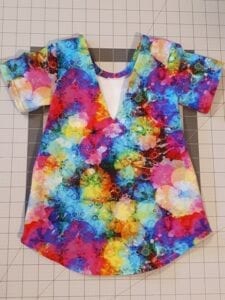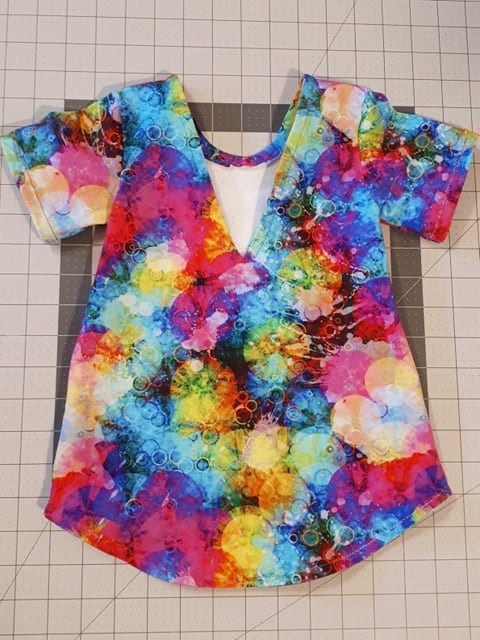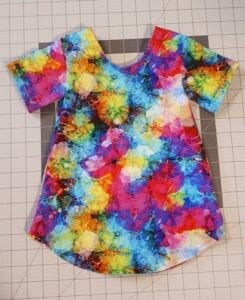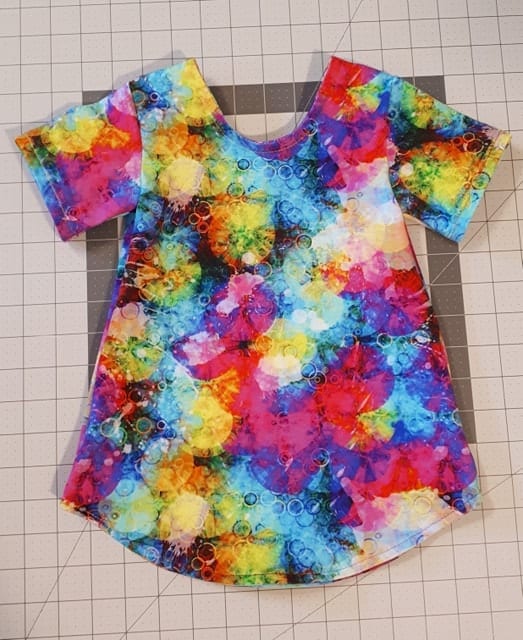 Now you are ready to do your bow as per normal, or you can do a fun lace up version like Dee did, by applying grommets along the edges! Please note, she did not use interfacing, but interfacing is generally recommended for grommets. You could apply it to the facing before sewing, if you want to use it.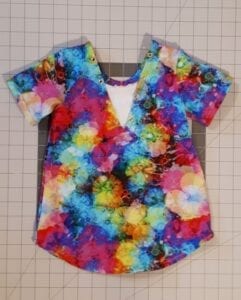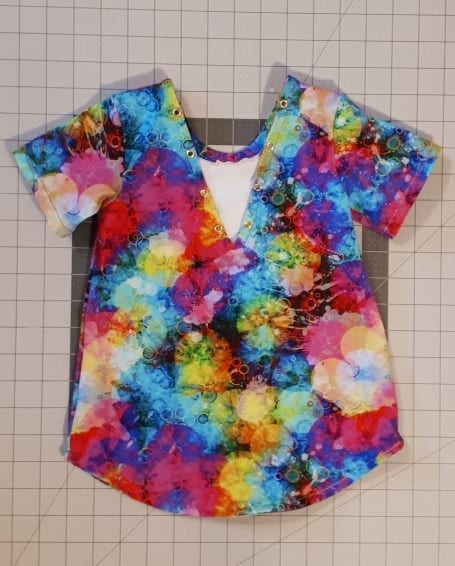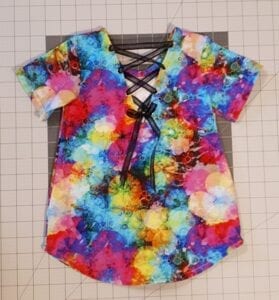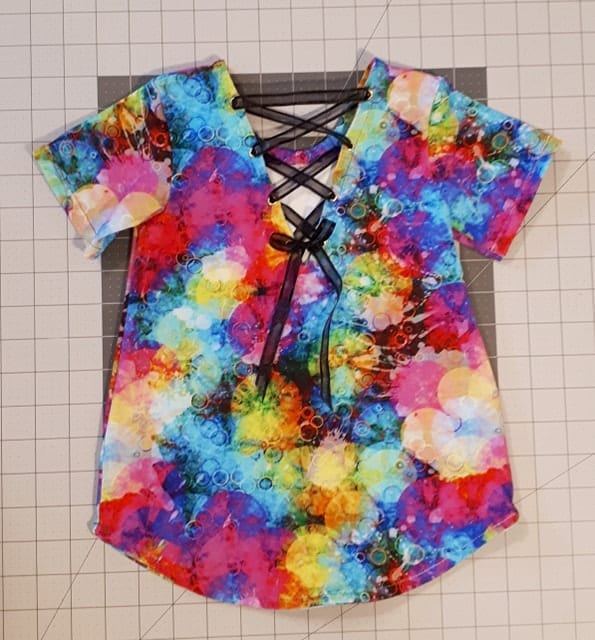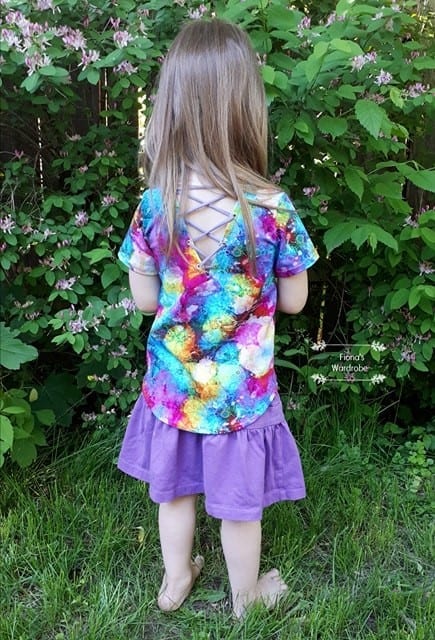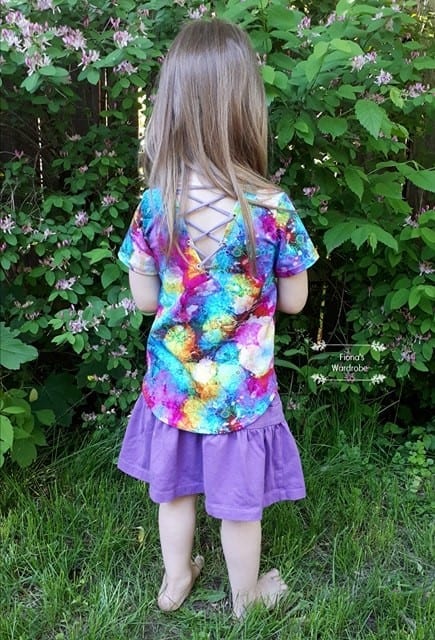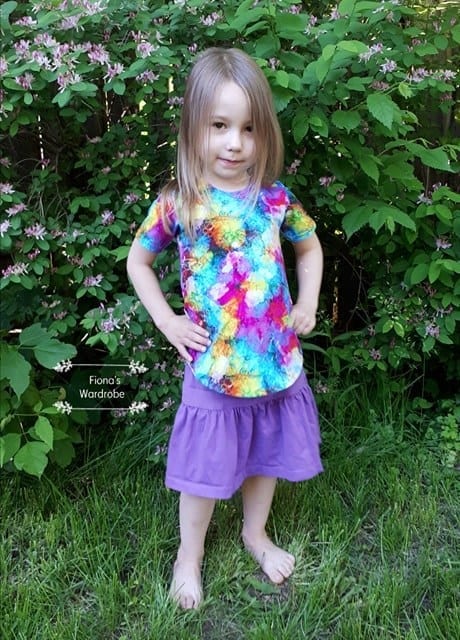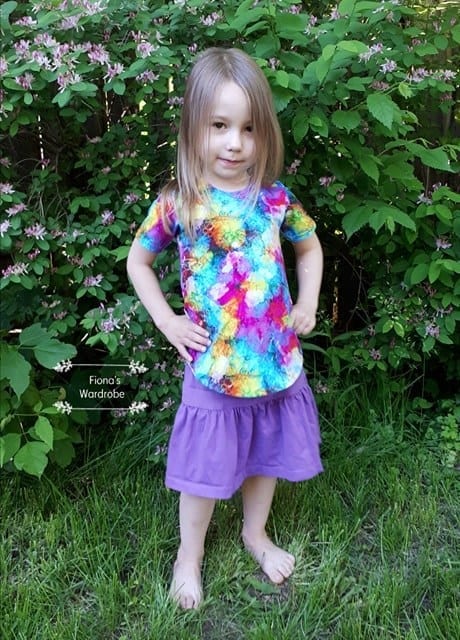 Don't have the Little Bow Pea sewing pattern yet? You can use code LBPFACING to get 20% off! (not combinable with other sales or offers)