Want to turn the Stylin' Snuggler into a cute summer pajama romper? Use the short sleeve version and cut off the legs to make shorts! I recommend sizing down - this version was made in the correct size per height, in the slim fit (she measures between regular and slim fit for chest size). PLEASE NOTE: the original pattern also does not include snaps - for instructions on how to hack it for snaps instead of a zipper, see this blog post)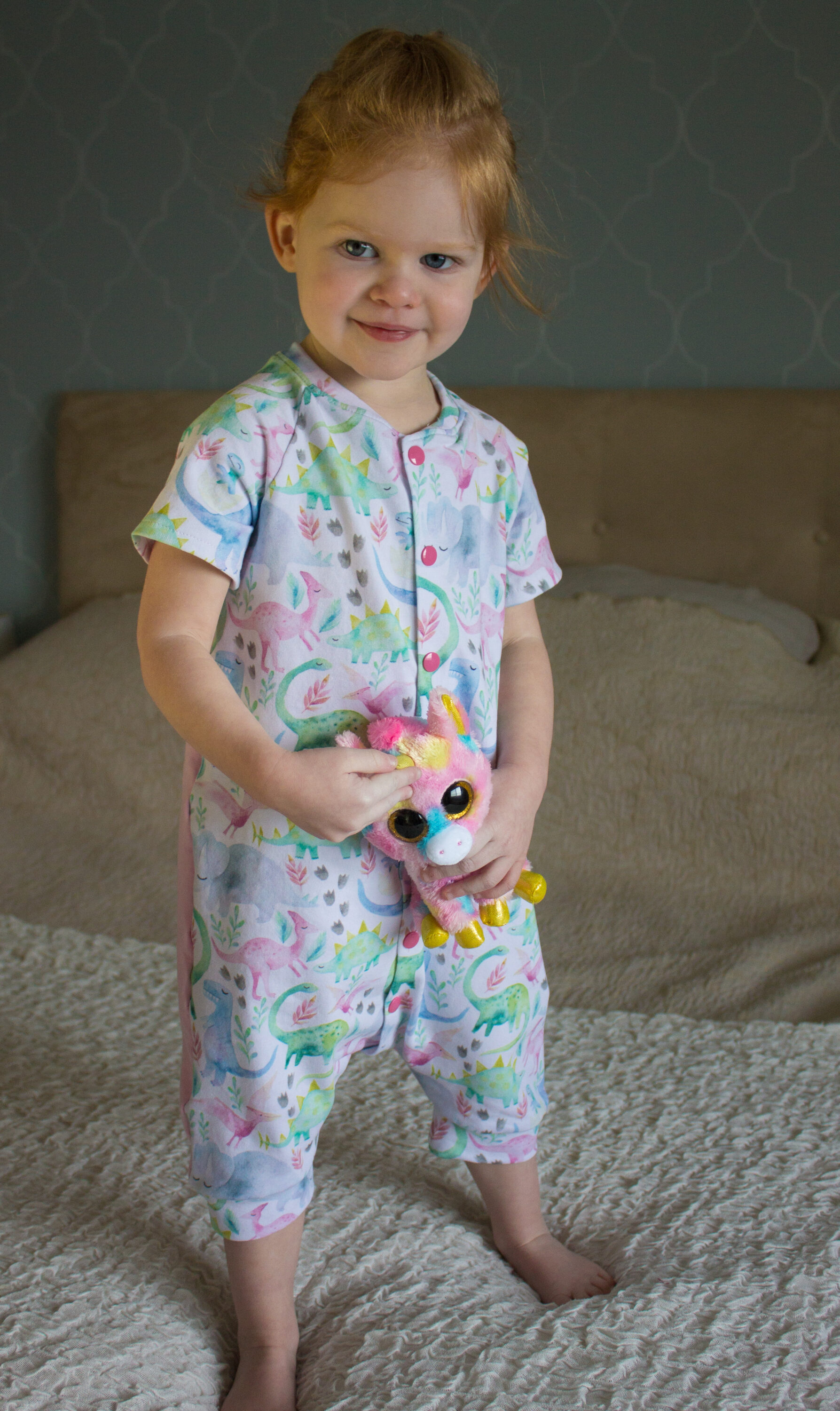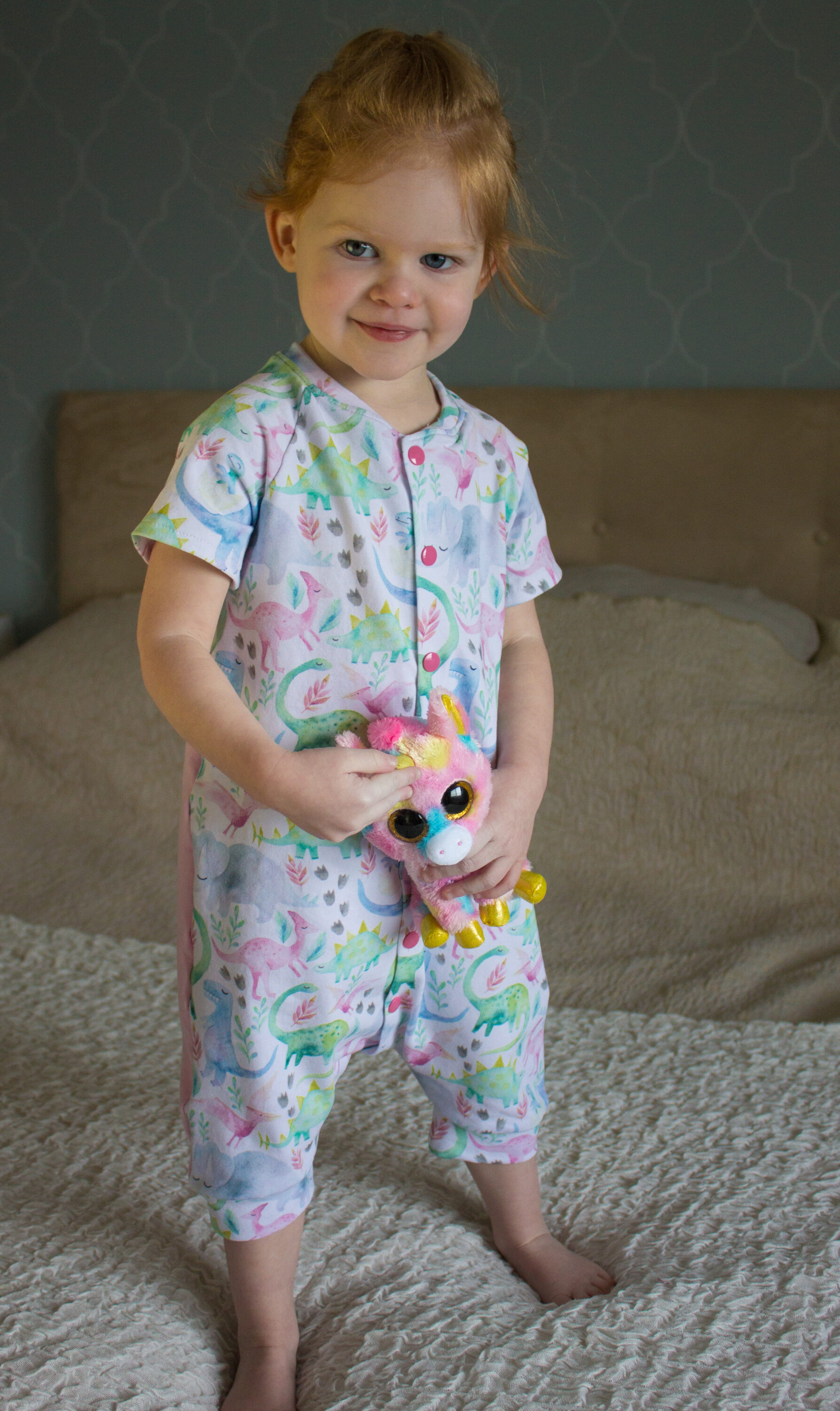 Watercolor Dino fabric provided by Sew Lovely Fabrics Canada:
www.sewlovelyfabrics.com / www.facebook.com/sewlovelyfabricscanada / www.facebook.com/groups/sewlovelyfabricscanada
Step 1 - cut your pattern piece so the that the leg ends just below the crotch, as shown with the red line below: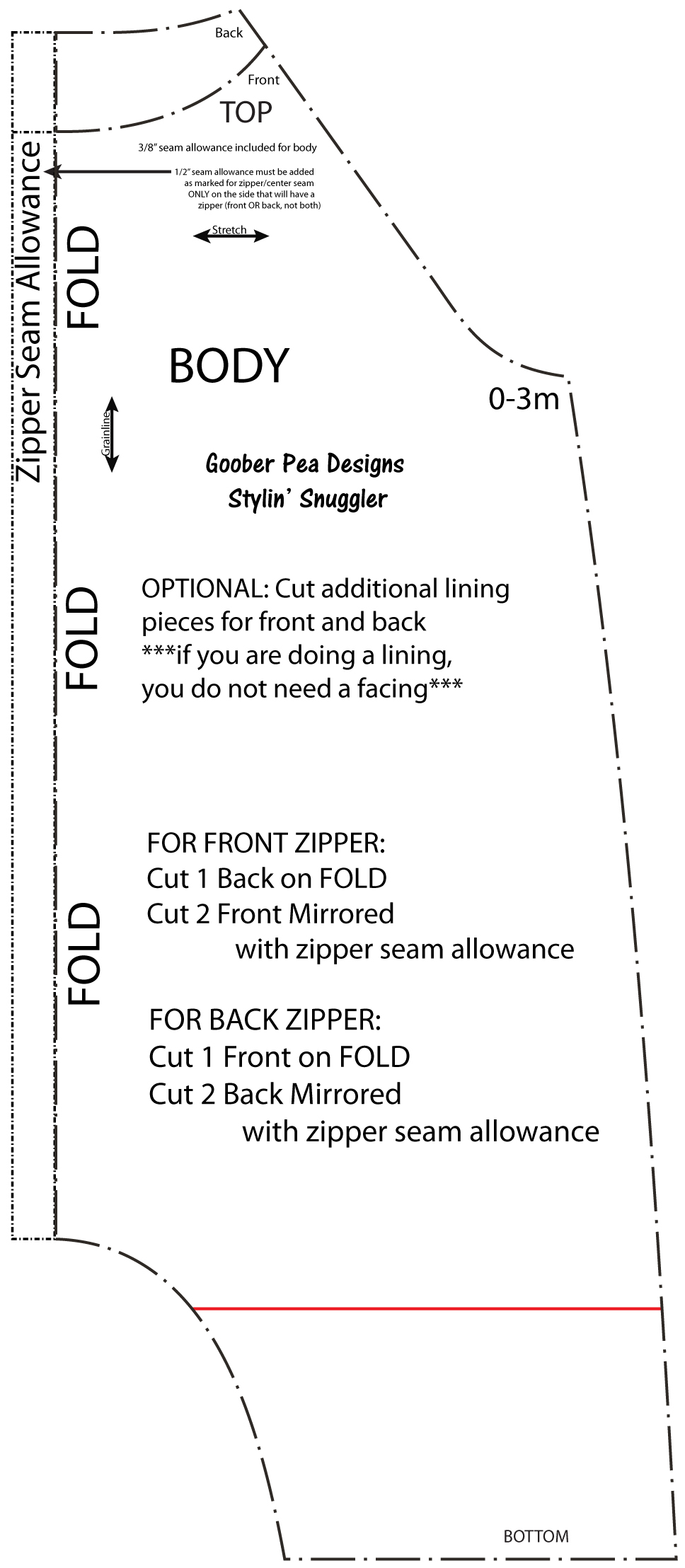 Step 2: DO NOT CUT YOUR LEG CUFFS YET. Sew the pattern as per all the normal directions, until you get to the cuffs.
Step 3: Measure the opening (full circumference) of your sewn leg hole. Then multiply that number by 85%, and this will be the new width of your cuff. I recommend shortening the height of your cuff piece to 2.75" (7cm), but really you can make them your preferred height (remember, your finished band height will be half that number, less seam allowance).
Step 4: Attach your new cuffs as per the normal directions, and you're done!