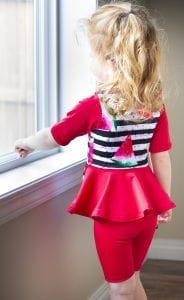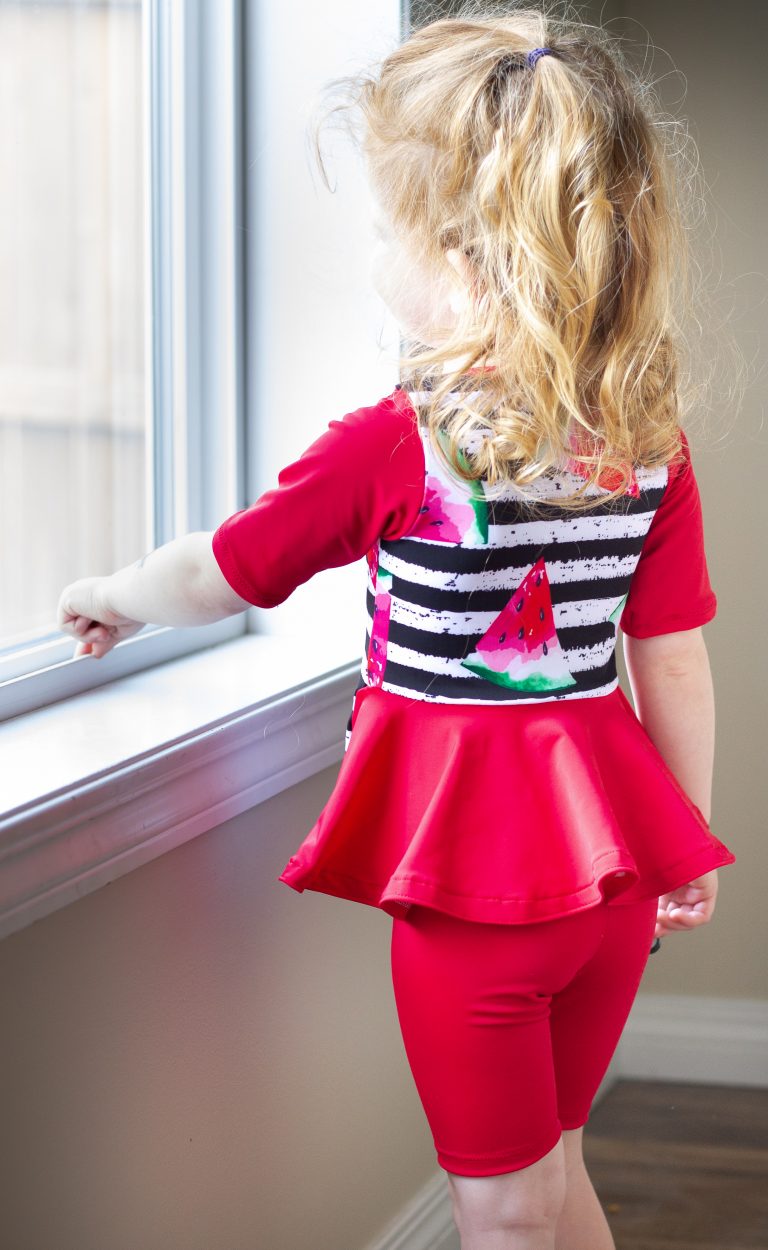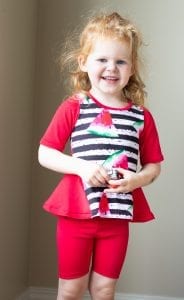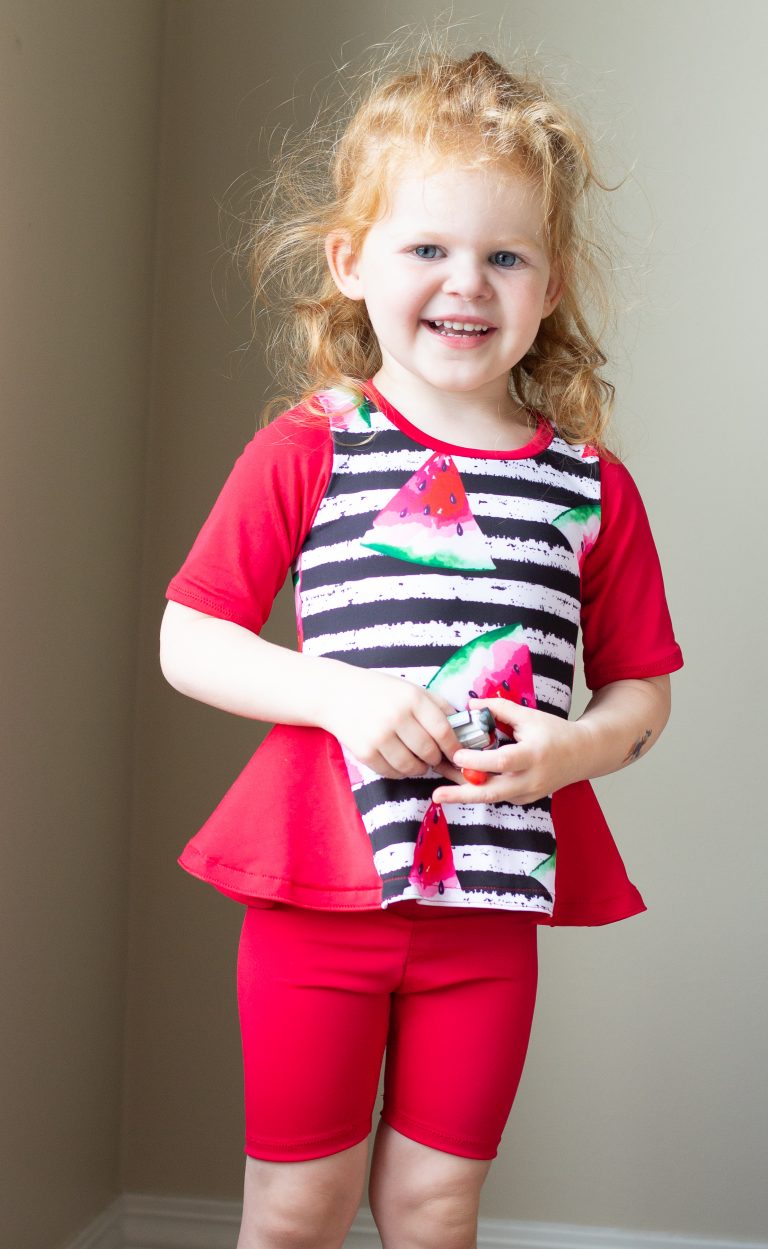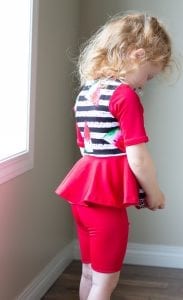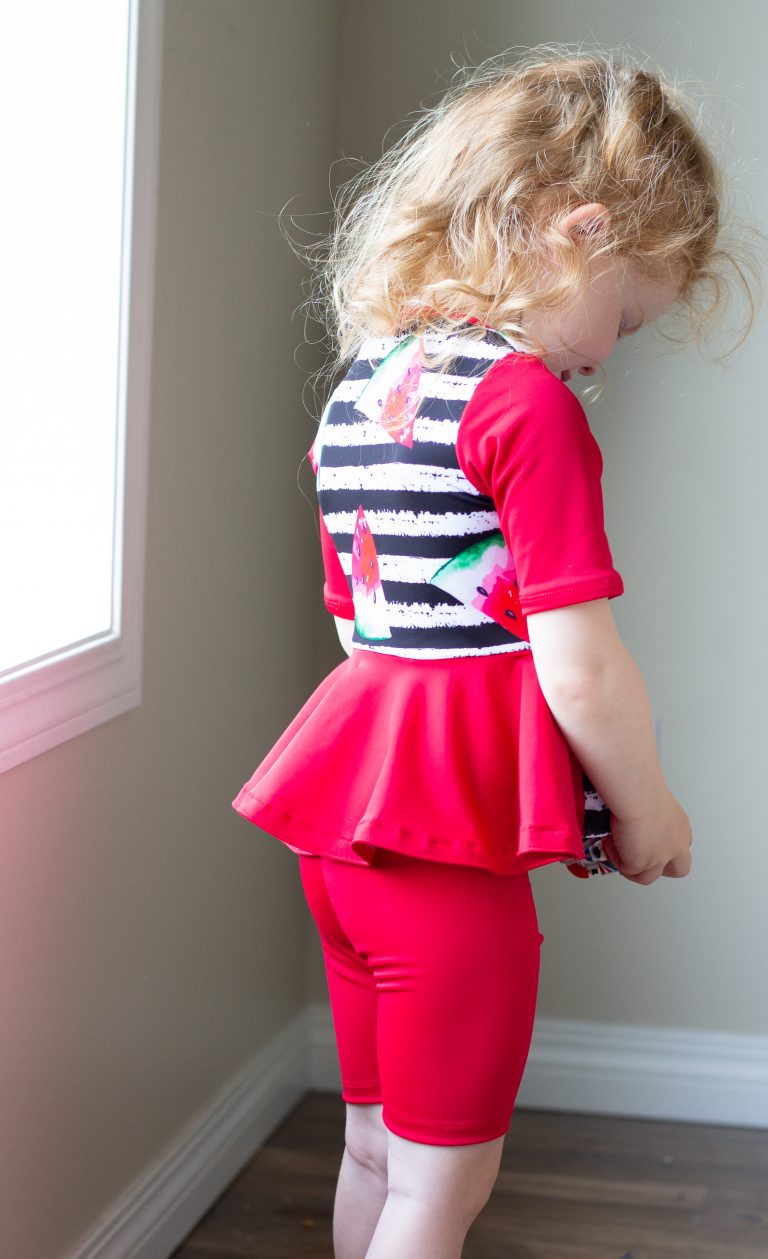 I wanted to make my daughter a swim top from the Sugar Pea pattern, but was concerned about it being a bit too heavy when wet. So I decided to shorten it to a single tier - here's how I did it: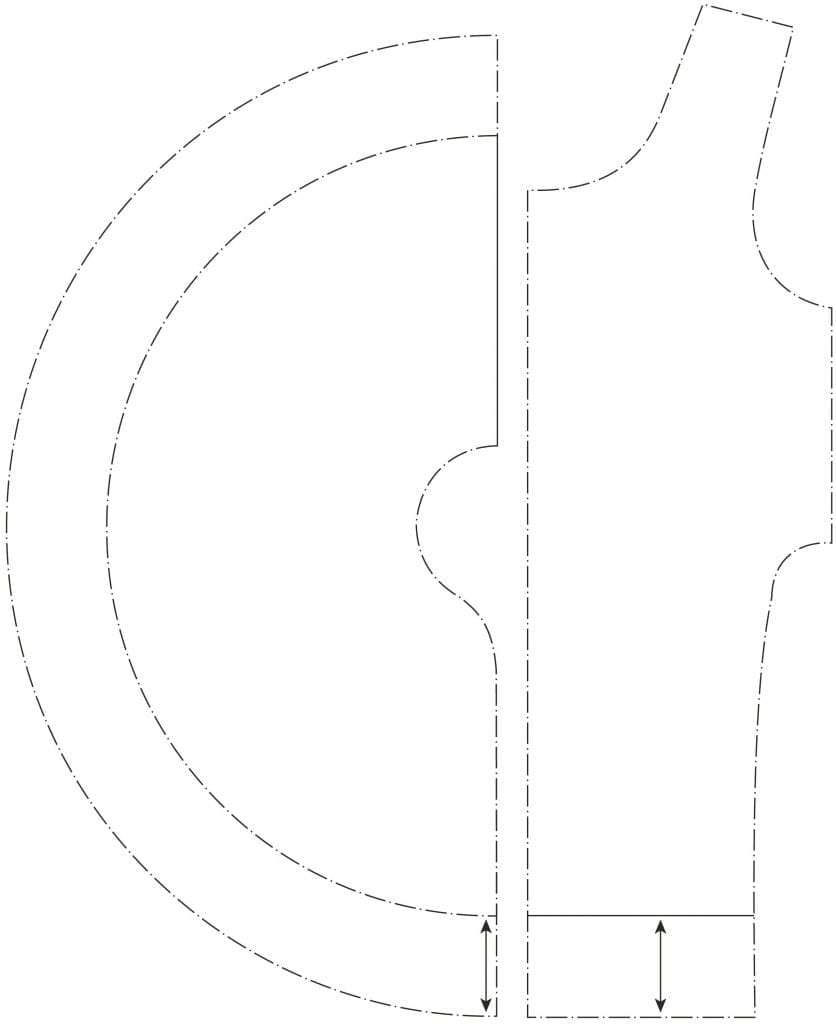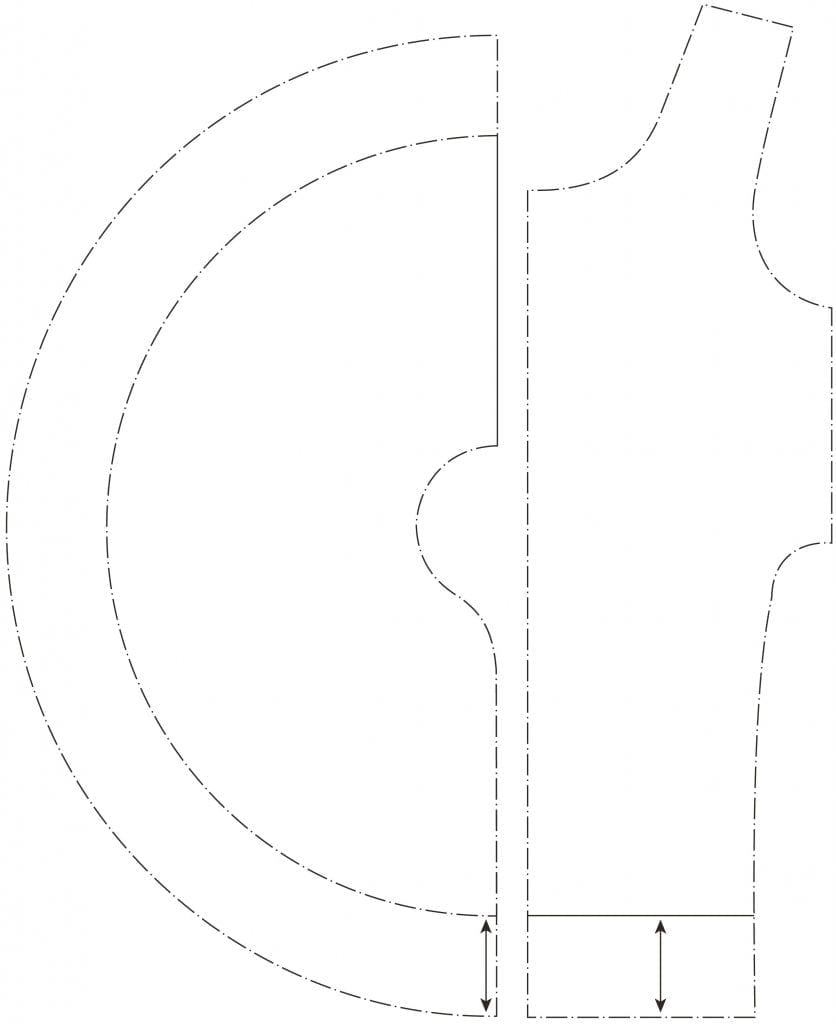 First I measured the difference in length between the short and long tunic skirts. Then I shortened the front piece by that same amount, and cut just the short skirt piece from my fabric. Easy peasy!
I also sized down in width for a tighter fit - I normally make my daughter a size 2 with no blending, but this time I made a 12-18m lengthened to 2, using the size blending instructions in the pattern.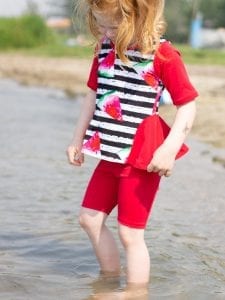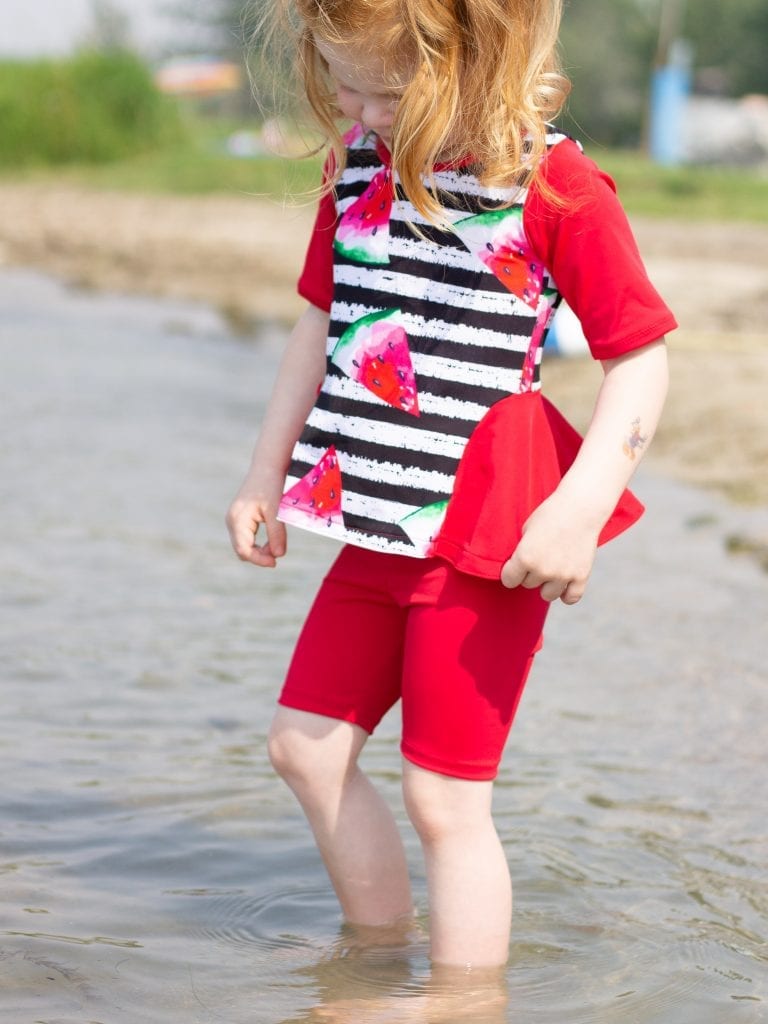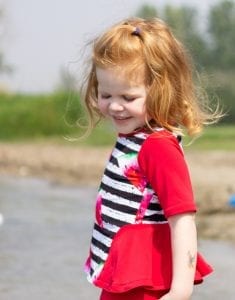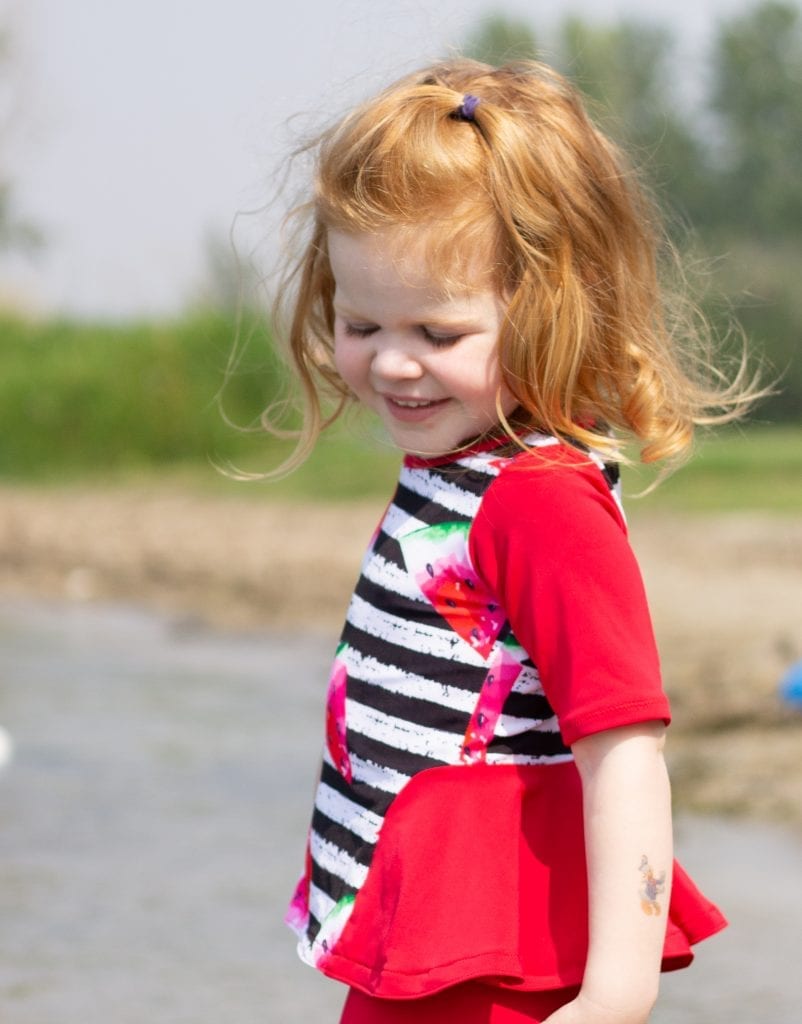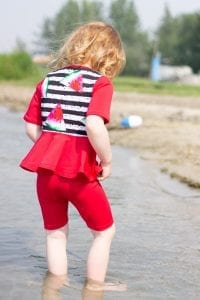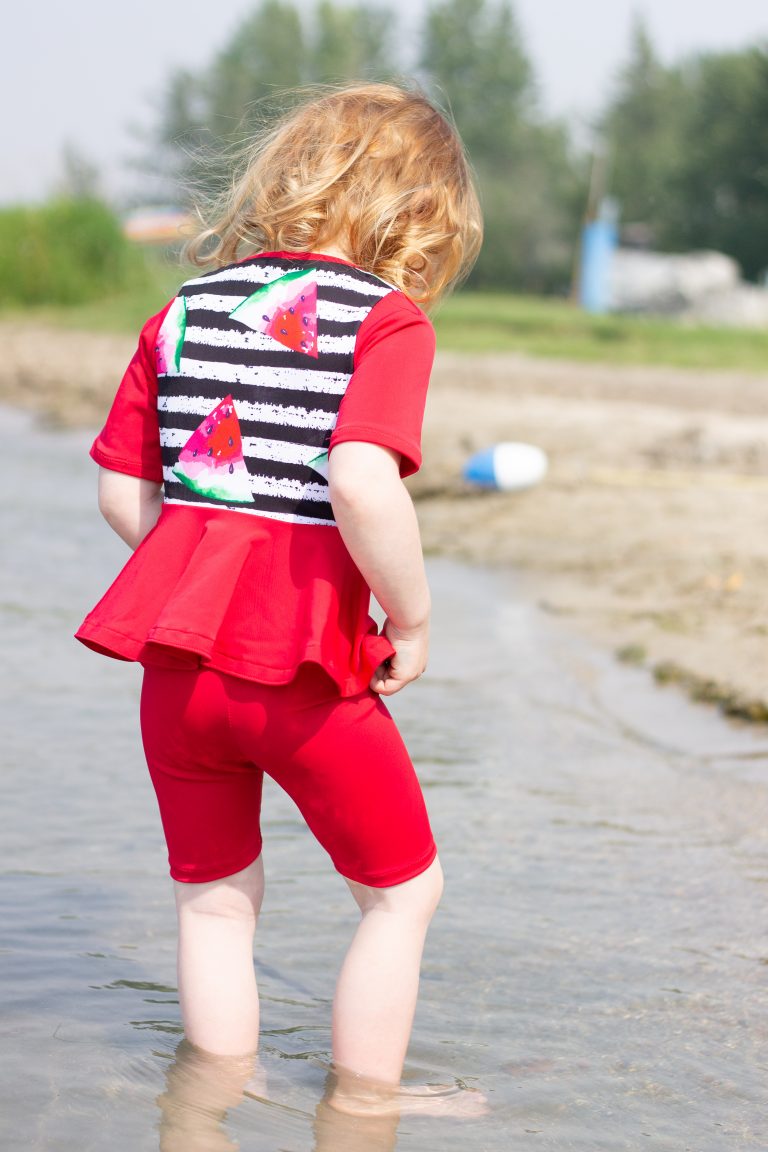 I think it turned out fantastic, and so does she!! Can't wait to get my hands on some more cute swim fabric and try this with the Sugar Pea again, or with other Goober Pea Designs patterns.