Did you know that it is super easy to make a cute dress or tunic from the Starlight/Starbright sleep sack patterns? Check it out!
Both the dress and tunic above were made from the Starlight crossover bodice and the Starbright A-line lower sack pattern piece – shortened to the desired length.
My daughter has a chest size of 18″, which would normally place her just barely in the S size, so for a snugger fitting top/dress, I sized down to the XS size. For a child who is towards the top of the measurement range of their size, sizing down might not be necessary – but if you are have not previously made the pattern and are unsure about sizing/fit, I recommend making a muslin (test sew using cheap fabric) of the bodice to help figure out the best fitting size.
To calculate how much to shorten the pattern piece – first measure the child from their shoulder (where it meets the neck) down to the spot where you would like the tunic/dress to end (i.e. for a knee length dress, measure down to their knee), and add about 1/2″/1.25cm to that number, for hemming purposes. Then use the finished measurement chart to calculate how much to take off.
For example: To make an XS dress that is 45cm long (including extra for hem) you would take the finished measurement of 60cm, deduct 45cm, and you get 15cm – this is how much you want to take off the bottom of your pattern piece, to turn it into a skirt piece: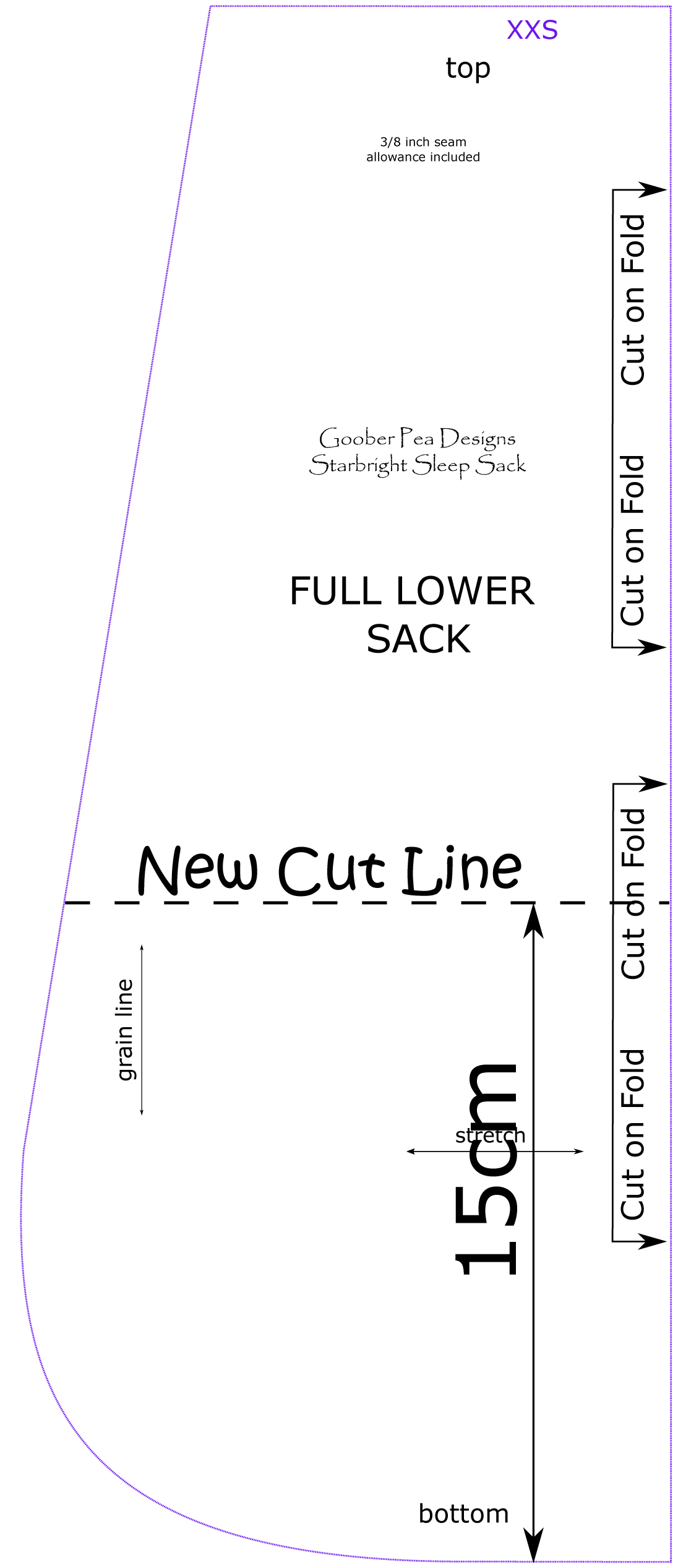 If you want to add a little more flare to skirt, extend your horizontal cut line to the left a bit, and draw in a new diagonal line connecting with the top left corner, like this:
You want to cut 2 on the fold, of your new skirt piece. Cut the bodice like normal, and sew it it like normal. When you are ready to sew the skirt, sew just the sides (like below) using the same method as you would have done in step 11 (in the tutorials) for the sides and bottom of the lower sack (so following step 11a for French Seams, or 11b for serging – but just on the sides, leaving the bottom open).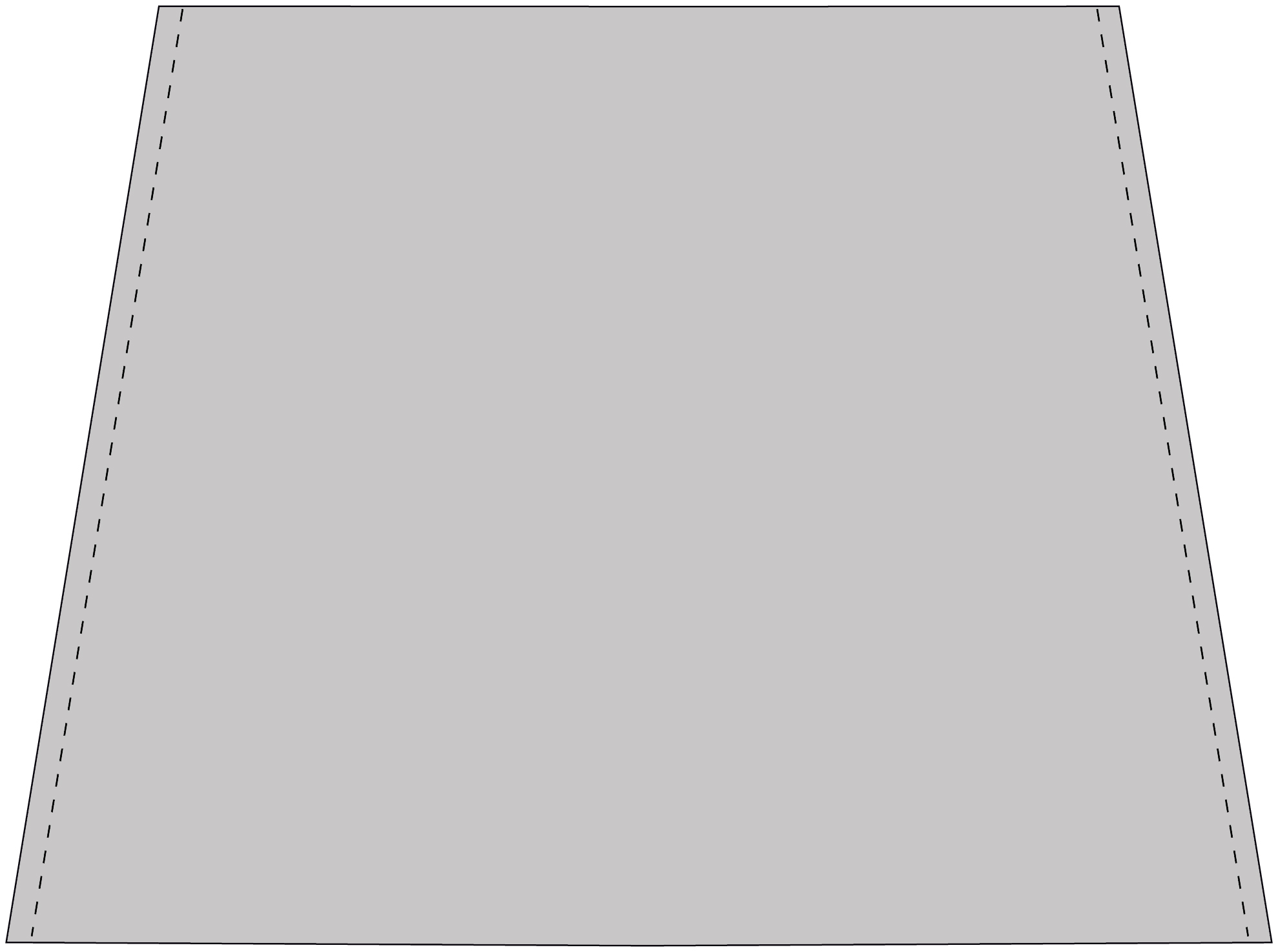 Then attach bodice to skirt like normal (step 12 in the tutorials), and hem the bottom of your skirt – and done! Get the pattern bundle here to recreate this look: www.gooberpeadesigns.wordpress.com/shop